Yanchao Yu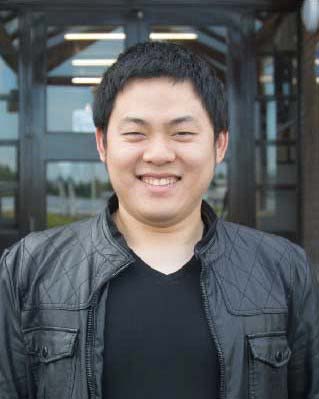 Yanchao Yu graduated with an MSc Software Engineering, from the School of Mathematics and Computer Science. He is currently doing a PhD in Natural Language Processing.
What appealed to you most about Heriot-Watt University?
The beautiful campus and also the full 'student experience' of living on campus with students from around the world. Since beginning my studies here I've learnt that Heriot-Watt has an incredible reputation for courses and research laboratories related to Robotics/Artificial Intelligence. These encouraged and supported me to continue my PhD studies here. My current PhD research lies in how a robot can interact with real humans in natural language.
Do you think your Heriot-Watt postgraduate experience will give you an edge in your chosen field and why?
Lecturers at Heriot-Watt bring a combination of professional and research expertise into their teaching. As a student, I was taught how to think creatively and critically in a research field. I honestly believe the courses and their practical works give me an opportunity to help realise my potential and interests for my future career/research direction.
What advice would you give to a PG student considering Heriot-Watt?
You will have a rare opportunity to learn professional skills from the lecturers and how to work in collaboration with other students from different cultures. To achieve a successful study life, there are three essential tips I would recommend: find a balance right between your study and free time to improve your study efficiency and wellbeing; stay in touch with lecturers and supervisors, who will offer some really important advice; and pay attention during practical projects, which will help you build bridges between your knowledge/experience and the real world.