Tope Mary Orororo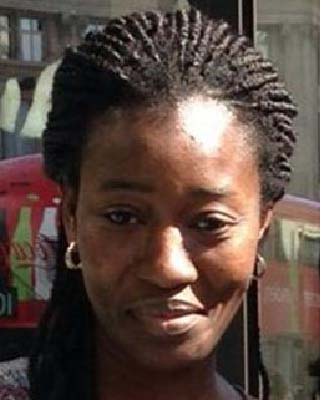 Tope is from Nigeria and graduated with an MA Fashion and Textiles Design from the School of Textiles and Design. For her, Heriot-Watt's appeal lay in the facilities at the Borders Campus and the simplicity of the town of Galashiels.
What advice would you give to a postgraduate student considering Heriot-Watt?
Be sure you are ready for your programme of choice. Make sure the duration fits into your personal plans. If not, consider a part-time option and not full-time. Be financially, emotionally and mentally equipped. Be prepared to be self-motivated. PG is for mature people. Finally, come and have an interesting year or years depending on your programme.
What appealed to you most about Heriot-Watt University?
The facilities at the Scottish Borders Campus are amazing and the simplicity of the town of Galashiels. The tutors are accessible and do their best to impact their knowledge and relevant skills. The library is well stocked with recent books, journals and articles with members of staff who are very helpful. The facilities are functional; there are capable and well experienced technicians on the ground to man the machines and guide students with their projects.
I will encourage students to study at Heriot-Watt, especially for their Bachelor's degree and have a solid foundation. I am just having a taste of it for one year and I have no regrets. Though, if you are used to city life, get ready for a change in Galashiels, a town whose vibrancy is in its smallness! However, Scots are friendly people and accommodating too. There are no distractions in Galashiels, this makes it conducive for learning.