Stacy Johnston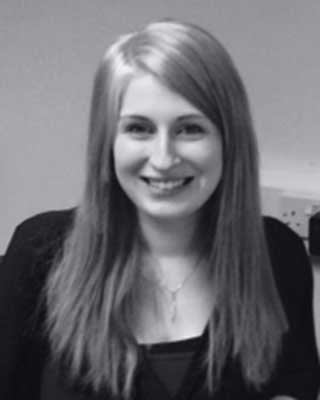 Stacy, from Orkney in Scotland, graduated with an MSc in Renewable Energy Development in 2015. She now works as an Affordable Warmth Officer for THAW.
What is your current role and responsibilities?
I currently work for a fuel poverty charity in Orkney called THAW (Tackling Household Affordable Warmth) that was just launched in January 2015 as an Affordable Warmth Officer. Orkney now has the highest levels of fuel poverty in Scotland (63% of households) and it is a consequential problem, particularly for pensionable age households.
My job is primarily focussed on helping to alleviate fuel poverty through an established Pipeline Partnership approach by providing a hand holding service for clients who are struggling to heat their homes. My role is to help provide support in relation to energy efficiency advice and lifestyle changes, support on tariff switching, securing appropriate grant funding, support on heating and energy related installations as well as liaising with a number of partnership organisations across Orkney in order to provide a bespoke service for our clients.
This year we have enabled £500,000 of installations via the project and we have full or part funded installations including some renewable systems, which has helped to make a significant and positive difference to a number of folk in Orkney.
How did studying Renewable Energy Development help you in your current role?
I was actually unaware that Orkney had a serious fuel poverty problem until I undertook one of the modules at ICIT which focused on investigating and hypothetically creating a district heating initiative in Stromness. From this project, our team discovered that the fuel poverty levels in Orkney were overwhelmingly high and since then I have always wanted to help tackle this.
If it weren't for the course at ICIT, I would have never had known about the worthwhile career opportunities that are available to me. I decided to apply for the MSc course after moving back home to Orkney when hearing about it online and I knew that the renewables sector here was becoming more and more lucrative and it appealed to me, as I have always wanted to work in a sustainable sector. My background before starting the course in 2014 was in Public Relations, which I studied for five years and I thought this would be a good mix of qualifications for future career development.
The MSc Renewable Energy Development programme helped me to advance both my technological and analytic skills. In just one year, I obtained a wealth of knowledge about renewable systems, how they operate and also about the associated economic, social and environmental impacts. I came from a quite an unusual background at the time with very little mathematical or technological experience and I felt I had a disadvantage to previous applicants that had applied. However, I unexpectedly was lucky enough to have the chance to study at ICIT after being awarded a scholarship and a place on the course. I now have an MSc with Commendation and if I am an example of starting at a low understanding level, it just shows that no matter what your background and your level of knowledge if you have the determination and the drive to learn, then you really can excel in the courses.
What advice do you have for any prospective student thinking of joining the Orkney Campus?
The Renewable Energy Development course can help to effectively prepare you for a rewarding career in the Renewable Industry and it is an excellent opportunity for you to focus on expertise subject areas of your choosing. For instance, I undertook an innovative and challenging dissertation topic investigating the potential to design and install a micro hydro system in Orkney and it helped me to achieve my MSc with Commendation.
ICIT is also a very tranquil place to study, as it is situated in a close knit community with stunning views over the town of Stromness and also overlooking the Isle of Hoy. In addition, it is an advantageous place to learn because you are in a small class of around 20, so you really bond with both your fellow students and the lecturers. The staff at ICIT are also exceptionally supportive in relation to individual learning.
There are also a number of exciting and promising job opportunities growing here in Orkney and by studying at ICIT you are provided with the chance to meet and establish productive and meaningful links with skilled industry members.
It's definitely worthwhile investigating the opportunities that we have here in Orkney and at ICIT as it really is a fun, friendly and inspiring place to study.