Sreerag Kallamvalappil Sajan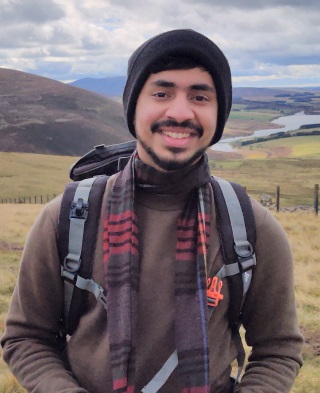 Sreerag graduated with an MSc International Business Management with Industry Placement from Edinburgh Business School. Here he gives advice to anyone thinking about choosing Heriot-Watt as an option for postgraduate study.
What did you do before starting your masters?
I was doing a bachelor's degree in accounting and Finance.
What attracted you to study MSc International Business Management with Industry Placement at Heriot-Watt University?
The course provided an opportunity to be placed in a company which is a vital element to kick start ones career.
Why did you decide to study at our Edinburgh campus over other universities offering similar programmes?
I chose the Edinburgh campus for multiple reasons; its faculty, student diversity and the scenic campus itself.
Has your programme allowed you to develop links with industry?
This course provided me with an opportunity to gain work experience and add contacts to my professional network, both invaluable activities for my future career.
Are you enjoying your programme?
Yes, it has been a wonderful experience altogether.
What would you say to prospective students considering studying at Heriot-Watt?
I would say that if you are looking for a total package of academic excellence, a fully fledged student-life experience and a kick start to your career, Heriot-Watt is the place for you!