Sara Turner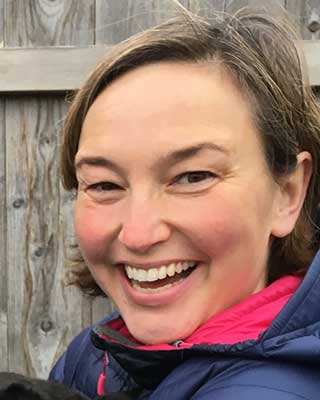 Sara, from England, graduated with an MSc in Marine Resource Development and Protection in 1994. She is now a partner in Scapa Scuba.
How did studying Marine Resource Development and Protection at Orkney help you in your current role?
I did the Marine Resource Development and Protection (MRDP) MSc at Heriot-Watt 1993/1994. I did the initial six months in Edinburgh, before heading up to the Orkney Campus in April 1994. Coming straight from a degree in Sociology at Durham University, it was quite a change in career path. I had high hopes to become involved in community based Marine Resource Management – but, to honest, the beauty of Orkney, the amazing diving in Scapa Flow and the lifestyle here totally captured me and it wasn't a place that I ever wanted to leave.
I completed the HSE Part IV commercial dive course at ICIT as part of the Masters degree and it was my instructor Bobby Forbes who suggested that I became a recreational PADI Instructor. I have never looked back!
What is your current role and responsibilities?
In April 1996 I set up Scapa Scuba and over the last 20 years Ben and I have grown the business beyond anything that we had ever dreamt of. We were delighted when Scapa Scuba was awarded PADI 5 star status at the end of 2016. Alongside the dive school we also have a fully stocked dive shop as well as a dry suit manufacture and repair business and equipment servicing centre. The business is based in the former Lifeboat station in Stromness. The absolute perfect setting for us, half in and half out of the harbour!
20 years on there are four of us that work full time year round in the dive centre. We employ three instructors in the dive school each season who are assisted by a multitude of Divemaster interns. It's a busy place – and I love every minute of it!
What advice do you have for any prospective student thinking of joining the Orkney Campus?
Go for it! Stromness is fantastic and Orkney is stunning. There is so much to see and do and so many places to explore. Different Divemasters come up to work with us each summer and they all love it, they never want to leave! I firmly believe that Orkney is a magical place and that it can have a profound effect on people. You have no idea where your journey will take you once you have spent time in Orkney.