Pierre Crespin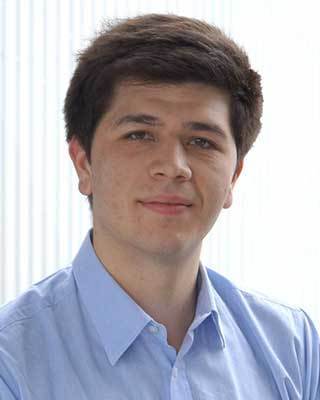 Pierre, from France, is studying an MSc in Sustainable Building Design.
Why did you decide to come to Heriot-Watt over other places offering similar programmes?
My decision was based on the fact that Heriot-Watt has a unique advanced programme in sustainable design and takes a leading position in this field. An additional benefit was the possibility to share my experience with people coming from various countries and bearing diverse backgrounds and the small-sized classes made all students feel comfortable and more open to discussions.
Do you feel your degree has prepared you well for a career?
I believe that this degree has sufficiently prepared me for my future career. Its cross-disciplinary programme provides students with contemporary advanced knowledge, which covers the most relevant aspects of sustainable and low-carbon design solutions for the built environment. The programme also encourages the critical analysis development, which is a key component of design.
Has your degree programme helped you develop links with industry?
I think that Heriot-Watt students have the opportunity to develop links with the industry in many ways. The career centre provides very helpful advice in how to contact and apply for companies' graduate programmes and how to write a CV/Cover letter. There are also multiple career fairs and employer presentations to help students to discover and start a network within the industry.
What was the teaching support like?
I found the teaching support at Heriot-Watt very helpful. The supervisors provided useful guidance and students have access to all of the courses information and learning materials online with access to eBooks, articles, previous dissertation papers, etc.
What advice would you give to a postgraduate student considering embarking on their studies at Heriot-Watt?
I strongly recommend future students to keep in contact with their supervisors as much as possible because they can provide a great support, not only with the course content and assignments, but also with dissertation project guidance. I would also recommend trying to get accommodation on campus as it is an opportunity to interact with people from different countries.