Jennifer Dorling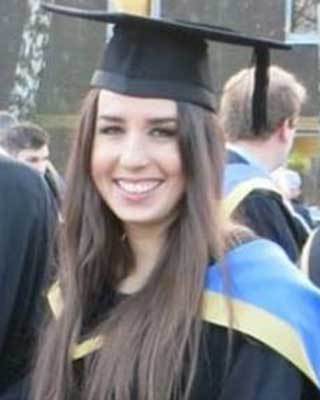 Jennifer, from Germany, graduated with an MSc in Business Psychology. She now works at Ernst & Young in Advisory Services.
Can you tell us about your current role?
I work with Ernst & Young (EY) as an experienced consultant in Advisory Services. I am based within the area of People Advisory Services with focus on Change Management, Organisational Change and HR Transformation. I'm mostly on client-site and currently with a global team of approximately 12 people.
How has your degree helped in your career progress to date?
I was working for EY in the HR department prior to my MSc at Heriot-Watt and returned in another role and another service line. One of the employment criteria was to possess a Master's degree from a known university and it was a huge advantage that I studied in the UK.
Why did you choose this particular programme at Heriot-Watt?
I chose the programme because I wanted to know more about psychology but also wanted to combine it with my prior studies in Business Administration. I chose Heriot-Watt due its reputation, opportunities in research, international contacts, offerings for leisure time and the large number of students.
In what way did the degree challenge you?
The degree challenged me in terms of dealing with different approaches of cultures and deadlines. I learned a lot about time management and how to adapt to and handle challenging situations.
What advice would you give to a PG student considering embarking on their studies at Heriot-Watt?
Always be willing to learn and to invest the necessary time to accomplish the course. It will be hard work, but it's worth it regarding future opportunities, networking and personal development.