Barbara Scala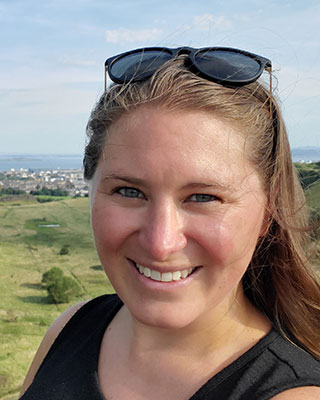 Barbara Scala will complete her MSc in Logistics and Supply Chain Management from the Edinburgh Business School in July 2020. Here she gives advice to anyone thinking about choosing Heriot-Watt as an option for postgraduate study.
What appealed to you most about Heriot-Watt University?
Heriot-Watt University has such a wide range of postgraduate programmes – the most appealing thing to me was they had the exact programme I was looking for. Also, the location! I had visited Edinburgh once before and the idea of studying for a year in such a beautiful, unique city really appealed to me.
What was your experience of doing a postgraduate degree at Heriot-Watt University?
I had a great experience studying at HWU. I made so many new friends from all over the world. I was not expecting there to be such a mix of international students in my programme and was pleasantly surprised to find that lots of students had come from far away, like I had. The support my classmates provided me was amazing. We helped each other with all aspects of university. The professors at this university are so knowledgeable and up to date in their fields, I feel as if I truly learned from the best.
Do you think your Heriot-Watt postgraduate experience gave you an edge in your chosen field and why?
Studying at HWU for my postgraduate degree has certainly given me an edge in my chosen field. I have learned the most current tools and the assignments have allowed me to apply the theories and methodologies in a practical way. I've gained experiences and skills that employers will appreciate. It has also provided me the opportunity to network in my field, as through the University I've attended multiple industry-related events and joined professional associations.
What advice would you give to a PG student considering Heriot-Watt?
If possible, visit Edinburgh and the campus – both are beautiful and will help you to picture what it would be like to study here. Also, be sure to look into scholarship opportunities and apply! I was lucky to receive a scholarship from the Scottish government that helped with the financial aspect of going back to university.