Alex Riddell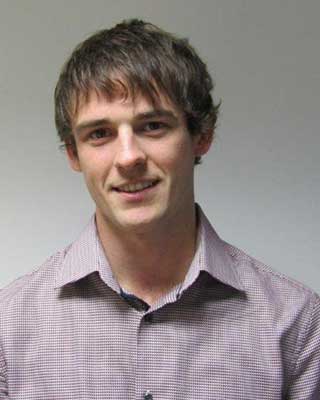 Alex graduated with an MSc in Marine Renewable Energy from our Orkney Campus. He is now Service Support Officer for Global Marine Systems Ltd.
How did studying Marine Renewable Energy at Orkney help you in your current role?
My masters in Marine Renewable Energy gave me a comprehensive overview of the renewable industry and I learnt skills that I have transferred into my current day-to-day job. I learnt how the environment will benefit from these innovative technologies and how the industry will progress into the future. The current downfall in the oil and gas market has led to companies expanding their services elsewhere and the marine renewable industry is becoming increasingly competitive, therefore skills in the renewable industry are becoming more and more valuable.
What is your current role/job title and responsibilities?
My job title is Service Support Officer for Global Marine Systems Ltd, a worldwide marine cable installer. The marine cable industry is incredibly important in, not only the transfer of electrical energy (offshore renewables), but also the transfer of the majority of the world's data and internet through the telecom industry.
I support and assist my department which focuses on:
Cable route engineering and charting
Optimise cable routes using GIS software to avoid areas of risk to cables, such as ships wrecks, anchorage areas, heavily populated fishing grounds, complicated geology and environmentally sensitive areas etc.
Conduct site visits to identify the best landing points for the cables.
Permitting
Produce a notification to mariners in the right region of the world for when a cable repair is taking place. This should ensure that vessels are aware and that there is always safe passage.
Contact port authorities and our agents to understand the permits needed and the operational costs for our vessels to enter into the territorial waters or EEZ of a country.
What advice do you have for any prospective student thinking of joining the Orkney Campus?
Do it! You will not regret it. The staff and students at the University are all approachable, friendly and willing to help. The courses available are really interesting and you will have the opportunity to not only study the content but also be able to see it in action. You will be working in the same building as EMEC and only a stone's throw away from Aquatera giving you the perfect opportunity to network with the renewable and environmental industry. The winter can sometimes be tough; however you will have the chance to fully experience what you are studying, the energy. Nothing beats a completely calm and sunny winter's day in Orkney. The view from your classroom will also be amazing and the summer festivals, well I still go back to them now.