Yasmin Biondo Verdini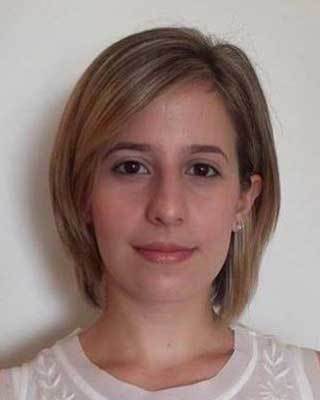 Yasmin, from Brazil, studied Civil Engineering in the school of Energy, Geoscience, Infrastructure and Society and spent a year at Heriot-Watt's Edinburgh Campus as part of the study abroad program. She is now an intern at Engecorps Engenharia.
What appealed to you most about Heriot-Watt University?
What most appealed to me about HWU was the quality and good reputation of courses related to Engineering. During my year abroad, Civil Engineering in HWU was ranked as one of the best in the UK.
Also, the large variety of courses related to mine really appealed to me. I was able to study subjects form Civil Engineering, Structural Engineering and Architectural Engineering. Furthermore, I had the opportunity to travel to Berlin with HWU to study and, also, I participated in a Summer School offered by Historical Scotland. Those are opportunities I probably would not have had if it wasn't for HWU.
Different from the education in Brazil, students are expected to organise themselves to go to class, to study at home alone and to be responsible for applying for extracurricular courses. The university understands the students' needs.
What tip would you give to an international student thinking of studying at Heriot-Watt?
I think the most important step to take before choosing the university to study abroad is to take a look at the courses and subjects taught. It is really important to arrive at the university with a consolidated view of what your year is going to be like. HWU's website is really good and organised, so it is easy to find any information needed.
Also, I would recommend the student to look for teachers or other students to get to know extracurricular courses or researches they could get involved in to. It is really good to increase the knowledge and improve English skills.
What did you enjoy the most about studying your degree?
What I like the most about Civil Engineering is how people can impact other people's lives and society with technology. By using an alternative technology, a sustainable study or just designing something, an engineer can change the way people see and use an object or a place.
Also, I have always been the kind of person who likes to see a concrete result of my work, because it motivates me and makes me want to improve every day. So, I found in Civil Engineering a great way to study, design, see the results of my work and understand how they impact society.
How do you think your Degree will impact on your career prospects?
My biggest goal in my career is to make a change. Either designing an extraordinary piece of engineering, as a bridge or a highway, or just helping lest fortunate people with my abilities. I think that studying Civil Engineering really helped me to recognise and solve difficult problems as well as get clarity for good ideas. I also believe that Civil Engineering is one of the fields of Engineering that you can impact people's lives the most.