Nana Denkye Appiah-Nuamah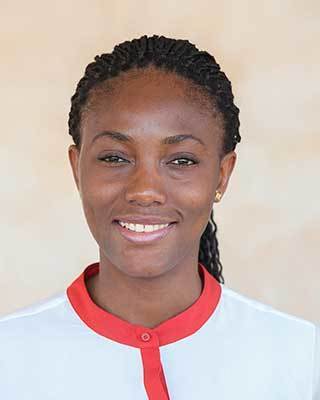 Nana, from Ghana, studied Reservoir Evaluation and Management in the Institute of Petroleum Engineering. She graduated in 2012.
What appealed to you most about Heriot-Watt University when you considered Postgraduate study?
What appealed to me most about Heriot-Watt was the fact that it's globally recognised as a leading institution for the study of Petroleum Engineering. Heriot-Watt has over the years produced prestigious Petroleum Engineers who have contributed very significantly to the oil and gas industry thus the University attracts a wide range of people with diverse cultures which makes the institution not only an educational institution but a community with a display of diverse cultures.
What tip would you give to an international student thinking of studying at Heriot-Watt?
I would advise that you apply early and try to get accommodation on campus.
What did you enjoy the most about studying your degree?
The small student population of my class made it very easy to communicate with and learn from each other. At the end of the programme we had formed a strong bond. I loved the green and very serene environment as well as the running path in the woods surrounding the Campus. It created a very peaceful and conducive atmosphere for studying and maintaining a balanced lifestyle.
How has your Master's Degree impacted on your career?
I started working for the national oil company of Ghana (Ghana National Petroleum Corporation) in 2008 and did a wide range of things from Environment, Health and Safety to Drilling Engineering and Production Engineering. After about three years I decided that I enjoyed Reservoir Engineering above all the other disciplines and applied to Heriot-Watt. The programme allowed me to specialise in Reservoir Engineering with an improved understanding of the subsurface sector. Since my return I've focused almost exclusively on Reservoir Engineering and been part of a multidisciplinary team working on the world class Jubilee Field. The training (taught courses and tutorials) helped immensely because I was already quite familiar with the software in use in industry when I returned to the office and that allowed me to transition from student to practitioner smoothly.