Dubamo Ebigba Aginighan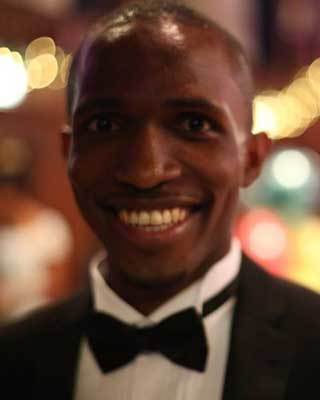 Dubamo, from Nigeria, studied Oil and Gas Technology in the School of Engineering and Physical Sciences. He graduated in 2015.
What appealed to you most about Heriot-Watt University?
My mentors spoke highly of Heriot-Watt which definitely drew me to consider the University. One said it was his dream university and strongly advised I considered it. My mentors are people I trust and their opinions matter to me. There is a large alumni body and I read lots of reviews and looked into the employment prospects of graduates of Heriot-Watt. There are various criteria in ranking universities such as student satisfaction, programmes and employment. Heriot-Watt is ranked highly in Petroleum Engineering in the UK - this also appealed to me.
I looked at campus life, sports and the chaplaincy on the University's website and I fell in love with with environment.
What tips would you give to an international student thinking of studying at Heriot-Watt?
Contact the University if you have any doubts about the programme so you know what you are in for before starting. Take advantage of scholarships, which are usually available for those who apply early. You might also want to speak with an alumnus of the school - I did this.
What did you enjoy the most about studying your degree?
This is hard to say, as there are so many things to enjoy. The Masters to me is more than just the certificate at the end - it's also about the network, the city, projects, courses, deadlines, lectures, free meals, sports, events, travels, and the people. Being there and having the experience of just being - I won't forget.
How do you think your degree will impact on your career prospects?
A Masters from Heriot-Watt looks good on my CV. This is good for my career, but more so, is self confidence, belief and the relationships forged or the network I have become a part of. I have had the privilege to have been contacted by people from various parts of the world for various reasons on LinkedIn simply because I attended Heriot-Watt University. I now have very good friends from Kenya, Malaysia, France, Oman, Kazakstan, Russia, Netherlands, Bulgaria, Greece, Cyprus, Nigeria, India, China, Thailand, Ghana, etc...as such, I see myself as a Global Citizen, and while I consider my career prospects locally, I have learned to think globally.