Davis Miller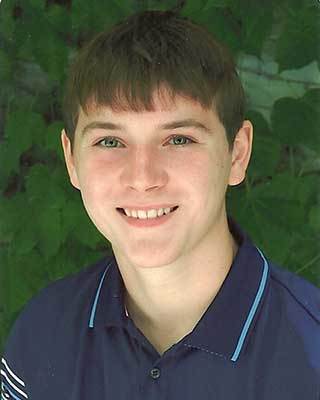 Davis from Massachusetts, USA, studied Chemical Engineering at our Edinburgh Campus for a semester. Davis travelled from the University of Massachusetts, Amherst as part of the Study Abroad programme.
What appealed to you most about Heriot-Watt University?
Firstly, Heriot-Watt University is a highly acclaimed school and offered what I needed to stay on track. Secondly, it is located just outside of Edinburgh, a city with much attraction for me.
What tip would you give to a study abroad student thinking of studying at Heriot-Watt?
Take advantage of the chaplaincy and what they have to offer. It's a great place to meet people and explore Scotland with them.
What did you enjoy the most about studying at Heriot-Watt University?
I met people from a variety of places, thanks to its high diversity of students. This has given me connections all around the world and helped me to learn more about more people.
How do you think studying at Heriot-Watt has helped you on your return home?
Studying at Heriot-Watt has given me a unique experience that has changed my perspective both academically and personally.
How do you think your time in Edinburgh will impact on your career prospects?
Studying abroad in Edinburgh has helped to stimulate my desire to travel and see the world, which I hope to incorporate into my career. I also now have a more global perspective on engineering and its impact, which will help me in my future endeavours.