Chinemelu Anthony Nwosu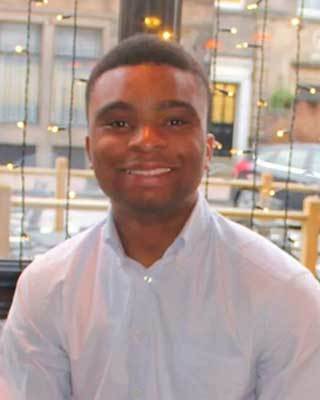 Tony, from Nigeria, studied Chemical Engineering with Energy Engineering in the School of Engineering and Physical Sciences. He graduated in 2014.
What appealed to you most about Heriot-Watt University?
I was drawn to Heriot-Watt University for two reasons: Its Chemical Engineering programme was highly rated in the UK, and it had a reputation in the international community as a provider of top quality education.
What tips would you give to an international student thinking of studying at Heriot-Watt?
It is important to manage your time properly, otherwise you may find yourself playing catch up most of the time. Always attend lectures, revise your notes frequently (long before the exams!), and always start and finish assignments/projects as soon as possible. Avoid procrastination – I can't stress that enough. Your tutorials are good practice for exams – always endeavour to finish them and get feedback. Don't be shy or afraid to ask the lecturers/tutors for help.
It's also important to strike a balance between academic life and social life to avoid mental exhaustion and burn out. Edinburgh is a great city. It has a lot of attractions, as well as a decent nightlife to keep you satisfied. The University has a good number of societies where you can meet new people and participate in social activities. An excellent sports facility is also located on the campus.
What did you enjoy the most about studying your degree?
I really enjoyed my programme as it was challenging. As an undergraduate, I was taught to analyse challenges, and to find solutions to them. The lecturers were available for guidance, so it didn't get too overwhelming.
How do you think your degree will impact on your career prospects?
I have just completed national service in my home country of Nigeria, and I am in the final stages of securing an excellent chemical engineering job. I believe the exhaustive, good quality education I received at Heriot-Watt University will guide me to excellence in my career path.