Catherine Walshe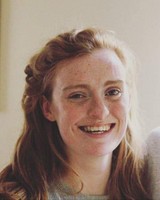 What would you say to prospective students considering Heriot-Watt University?
Go for it! Being a campus university, Heriot-Watt is more like a close-knit community which I have really enjoyed. Also, being only a stones-throw away from an incredible city (Edinburgh) is fantastic. It has given me opportunities to grow and learn in several environments both academically and personally. As a new student, university can be daunting but the staff here go above and beyond to make sure you settle in well and you're reaching your potential. Heriot-Watt offers a huge number of societies, sports and study abroad opportunities so make the most of it, get stuck into as much as you can and have fun – it won't disappoint!
How has your degree helped you in your career?
The structure of the degree, Chemistry with a European language, was pivotal to my career progression. Carrying out a year abroad in France allowed me to gain experience in research labs, improving my practical and problem-solving skills. Following my undergraduate degree, I pursued a PhD at the University of Glasgow. I am working on the functionalisation of metal-organic frameworks for the capture of toxic gases. The skills I picked up during my undergraduate degree have been invaluable to me, helping me work efficiently and safely in the lab, working well in a team within my group and preparing me with the knowledge and education to drive my project forward.
All of these skills alongside the proficiency in a foreign language assisted me in gaining my dream PhD and will open the doors to many job opportunities in the future.