Tom Pfefferkorn
Director of the Global Incubator
Tom is the Director of the EBS Global Incubator, overseeing an integral part of the University's commercialisation offering. Tom is an Assistant Professor of Business Management at Edinburgh Business School, a fellow of Advance HE (FHEA), a member of CMI, a serial entrepreneur, and a technology consultant. Tom's expertise in technology and manufacturing readiness for investment underpins the EBS Global Incubator's capacity to commercialise research outputs, scale-up technology start-ups, and accelerate their sustainable growth.
Over the last decade, Tom has been awarded for excellence in research and practice by various public and private sector bodies (i.e., ELUPEG, James Watt Scholarship, British Academy of Management). Tom's research combines the fields of Business Management and Cognitive and Behavioural Science. His research studies the dynamics between organisational controls, human behaviour, and business performance. Tom's research uses quantitative, qualitative, and mixed methods research designs to explain observable real-world phenomena.
Tom is the founder and academic lead of the EBS Consultancy Bootcamp, a continuing professional development accelerator and knowledge exchange platform for business students to work in the capacity of management consultants with real business clients. Tom leads all EBS courses on management consultancy at undergraduate, postgraduate, and graduate apprenticeship programme levels, for which the British Academy of Management highly commended his global teaching team.
Areas of interest
Organisational Controls, Human Behaviour, Business Performance, Change Agency, Entrepreneurship, Technology Readiness Levels, Capability Maturity
Qualifications
2022 PhD Business Management (no corrections), Heriot-Watt University, Thesis title: Management Attention in Performance Measurement and Management
2020 Postgraduate Certificate in Learning and Teaching, Heriot-Watt University
2015 MSc Logistics and Supply Chain Management (with distinction), Heriot-Watt University, Award: Marylin Stone Memorial Award through ELUPEG for highly practice-relevant findings
2014 BBA, University of Cooperative Education Rodgau, Germany, Partner company: Agotrans Logistik GmbH
2014 Certified Management Assistant for Freight Forwarding and Logistic Services, Chambers of Commerce and Industry, Germany.
Background
Tom is a Technology and Manufacturing Readiness (TRL & MRL) auditor and consultant. He has assessed the readiness for investment in start-up technologies, including developing technical product plans and actionable strategic business roadmaps for scaling up UK start-ups and accelerating their sustainable growth.
Tom holds several company directorships and co-founded start-up companies in Music Production, IT & Data Analytics, and Logistic Service maintaining strong links to the international start-up community and working with innovative businesses and entrepreneurs.
Projects/Research showcase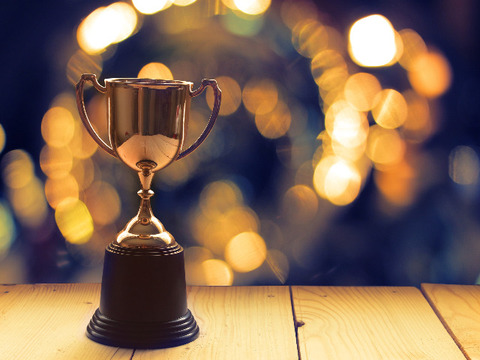 AWARDS
2020, Tom's teaching team in Business Analysis and Consultancy course was recognised and highly commended by the British Academy of Management within the Experienced Teaching Practitioner Category of their Education Practice Awards