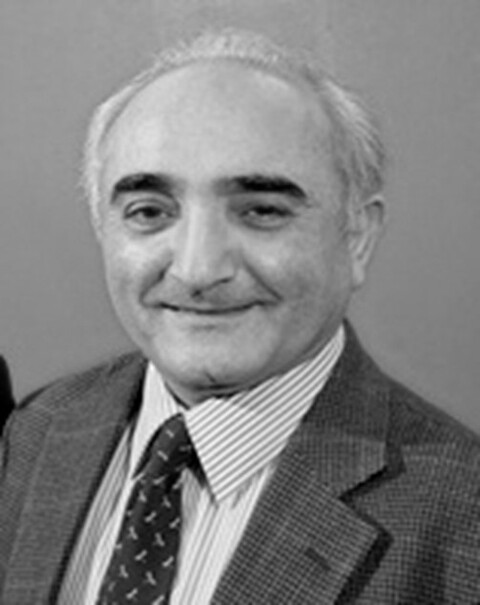 Professor Reza Kouhy
Head of Department of Accounting, Economics and Finance
Reza's main research interests are in the fields of Social and Environmental Accounting; Oil and Gas Accounting; Renewable Energy Opportunities & Challenges; Human Resource Accounting, Valuation of Human Asset; Human Resource Management and Performance Measurement.
Reza is published in both academic and professional journals and has supervised many PhD and MSc students on these topics. He has been the lead or co-researcher on a number of research projects such as Social and Environmental Reporting by UK companies; Strategic Human Resource Management; North Sea Oil and Gas project. The results of these research projects have been presented in national and international conferences and have been published in the refereed academic journals.
Externally, Reza was a member of the editorial board of the Journal of Human Resource Costing & Accounting (JHRCA), and the 'International Journal of Management Accounting Research' (IJMAR). In the past, as the UK Coordinator and the Project Leader, he designed and delivered a Research Workshop on Energy Security and Renewable Energy funded by British Council. Reza was invited to be the UK Mentor, with the delivery of the second research training workshop project on Managing Innovation in the Agricultural Sector in Kazakhstan.
Since joining academia, Reza has held various positions such as Chair of University's Research Degrees Committee, Director of Research, Head of Division – Accounting, Finance & Economics, and Deputy Head of School. For several years he was a senior external auditor and a senior consultant for a variety of companies.

Areas of interest
Renewable Energy challenges, Social and Environmental Accounting, Human Asset Valuation, Oil and Gas Accounting, Sustainability Accounting
Qualifications
PhD in Accounting, University of Dundee, 1989.
Awards
Impact of Research Award (Awards for Excellence 2012): For publication entitled: "Corporate Social and Environmental reporting: a Review of the Literature and a Longitudinal Study of the UK Disclosure", (Emerald Literati Network).
Highly Commended Paper (Awards for Excellence 2010): For publication entitled: "Human Resource Policies, Management Accounting and Organisational Performance", (Emerald Literati Network).
Background
March 2010 – August 2022: Professor of Energy & Environmental Accounting, School of Business, Law and Social Sciences (BLSS), Abertay University
August 2005 – Feb 2010: Professor of Accounting, Division of Accounting and Finance & Risk, Glasgow Caledonian Business School (GCU)
Oct 2002 – May 2005: Senior Lecturer, Department of Accountancy and Business Finance, University of Dundee
Aug 1991 – Sept 2002: Lecturer, Department of Accountancy and Business Finance, University of Dundee
Oct 1989 - July 1991: Postdoctoral Research Fellow, Department of Accountancy and Business Finance, University of Dundee
Jan 1981 - May 1984: Senior Management and Financial Consultant, Nationalized Industries and Planning Organization Audit, Firm, Tehran
May 1979 - Jan 1981: Khobreh Management Services and Auditing Firm, Tehran