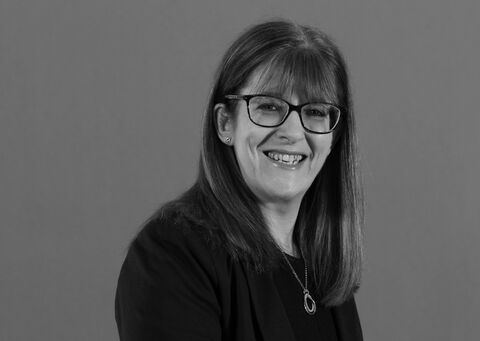 Dr Linda Buchan
Director of Accreditation
Dr Linda Buchan is the Director of Accreditation for Edinburgh Business School. She is is also a Professor of Organisational Behaviour. Dr Buchan oversees the delivery of all postgraduate and undergraduate HRM and Law courses. She is also the Programme Director for our MSc in HRM and Global Course Leader for the People, Work and Organisations MBA course.
Linda's primary interest is in teaching post-experience students completing either an MBA or MSc programme, and her teaching has a strong focus on relating academic concepts and theories to real world practice. Linda's research focuses on challenging existing conceptions of leadership as residing within an individual, and repositioning the concept as a communicative process that happens between people. This alternative leadership narrative also informs how leadership is developed and supports the growing recognition that we need to move beyond 'leader development' to more holistic forms of developing leadership.
Areas of interest
Leadership, Management, HRM, Motivation, Engagement, Organisational culture, Organisational change
Qualifications
PhD Work, Employment and Organisation , University of Strathclyde 2015 - 2019
Thesis: Leadership-as-Communicative-Practice: Transforming situations through talk and text.
Postgraduate Certificate in Research Methodology, University of Strathclyde 2015 - 2016
Postgraduate Diploma in Personnel Management, The Nottingham Trent University 1994 - 1996
MA (Cantab) History and Psychology, The University of Cambridge 1990 - 1993
Background
Prior to moving into academia in 2014, Linda was a senior HR professional working for medium and large private companies such as Standard Life and Boots the Chemist. She has also worked as an independent consultant, supporting change management initiatives, implementing performance management processes, and designing management development programmes for a range of clients. Linda has been a Member of the Chartered Institute of Personnel & Development (CIPD) for more than 20 years.