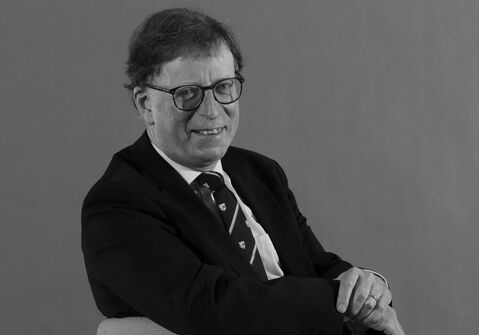 Professor Edward Sweeney
Deputy Executive Dean of Staffing
BA, BAI, MPhil, PhD, SFHEA, FCILT, FCMI, FInstLM, FRSA
Professor Edward Sweeney is Deputy Executive Dean for Staffing at Edinburgh Business School. He has worked and lectured in over 70 countries in Europe, North America and Asia. Ed is an experienced researcher with over 200 publications including books and book chapters, papers in international peer-reviewed academic journals and articles in leading trade publications. He is a member of the international editorial boards of several leading academic journals including the International Journal of Physical Distribution and Logistics Management, International Journal of Logistics Management, the International Journal of Logistics: Research and Applications and the International Journal of Engineering Business Management. In 2015 he was elected by his peers as Chairman of the Logistics Research Network (LRN). LRN, part of the Chartered Institute of Logistics and Transport (CILT), is the UK's premier network for academics, researchers, practitioners and other interested individuals working in the area of logistics, supply chain and operations management. Ed has worked as an external examiner at undergraduate and postgraduate levels in numerous universities in the UK and overseas. In addition to his core teaching and research work, he has also worked with many of the world's leading companies over the years in various capacities. Ed is also a regular keynote speaker at supply chain events in the UK and internationally, and a regular commentator in the broadcast and print media on supply chain issues.
Areas of interest
Supply chain management
logistics
freight transportation
sustainable supply chains
supply chain design
systems thinking
Qualifications
2013 PhD in Management, University of Hull (Logistics Institute)
1998 MPhil in Engineering, University of Warwick (WMG)
1986 BA, BAI (First Class Honours) in Mechanical and Manufacturing Engineering, University of Dublin (Trinity College)
Background
Ed was previously the Head of Operations and Logistics at Edinburgh Business School. He joined Heriot-Watt from Aston University in Birmingham where he was Professor of Logistics & Systems. He held various senior management roles at Aston from 2014 to 2021, including as Head of Engineering Systems & Supply Chain Management and Director of Aston Logistics & Systems Institute. Ed joined Aston from the National Institute for Transport & Logistics (NITL), based at Technological University of Dublin (TU Dublin) where he held various senior roles from 1998. He joined Warwick Manufacturing Group (WMG) at the University of Warwick in the late 1980s as a Lecturer in Manufacturing Systems Engineering and spent over a decade at WMG based in both the UK and Malaysia. Ed's early career was in Ireland and he has experience in a variety of sectors including automotive, logistics, life sciences and electronics.