Business
Business Incubator
Welcome to the Business Incubator at Edinburgh Business School at Heriot-Watt University.
The Business Incubator delivers unique incubation and is a safe harbour for start-ups to validate their ideas and identify suitable markets.
Origins of EBS Incubator
The EBS incubator opened in 2018 and building upon its success, in September 2022 we brought our model to our campuses in Dubai and Malaysia.
We create a diverse community of new-start firms giving them support to take their business ideas to the next stage. Our research-informed philosophy follows the general 'melting pot' principle: diversity is useful and important for learning. We have an incubator community that isn't one type of start-up, you will find all types of industries working with you. Participants have a wide range of backgrounds and knowledge so that learning is informed by the diversity of experiences to business.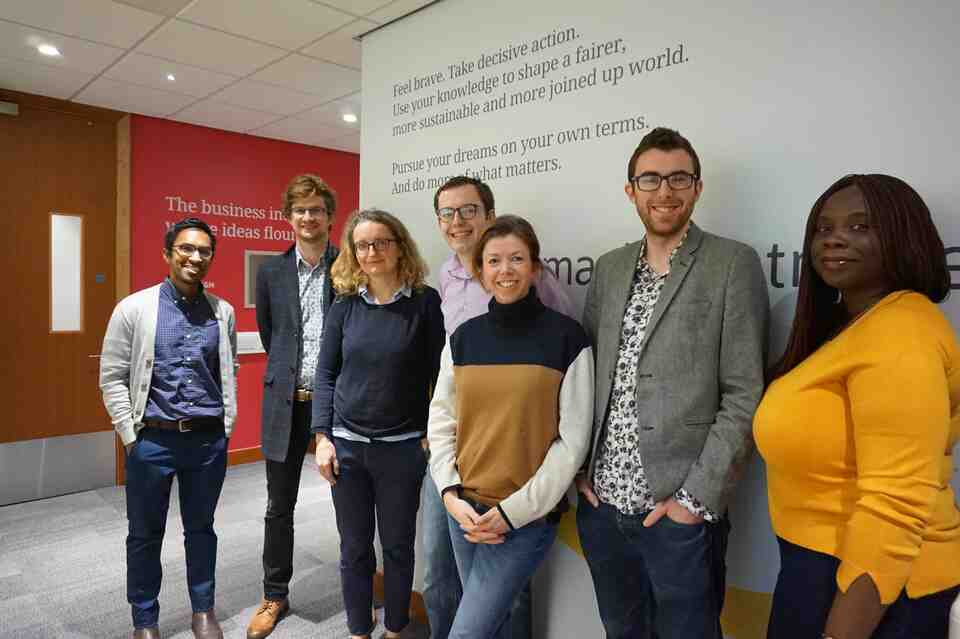 What's on offer for Incubees
As a start-up incubator programme we help you develop your business ideas and formulate your business model. For 12 months we provide:
- Office space, workstation, and internet access. Businesses must pay for Public Liability insurance
- Breakout areas, access to meeting and board rooms
- A programme of seminars and workshops to develop your business, including international sessions with global peers
- Access to an international community of Heriot-Watt academics, entrepreneurs, and collaborative partners
- EBS and Heriot-Watt entrepreneurship training, events and bespoke business support
- Links to external competitions
- Visa support