Business
Global Incubator
Welcome to the Global Incubator at Edinburgh Business School at Heriot-Watt University.
The Global Incubator delivers unique incubation and is a safe harbour for entrepreneurs to transform innovative solutions into scalable ventures.
Who are we?
The EBS Global Incubator was founded on the premise that dedicated individuals with transformative ideas can solve 21st-century challenges. In an effort to empower change, the EBS Global Incubator supports fearless entrepreneurs through a unique programme designed to transform audacious ideas into scalable and investable ventures. By providing free workspace, strategic, educational, and business resources, along with access to professional and investor networks, the Global Incubator gives fellows the tools needed to achieve meaningful outcomes. Located in Edinburgh and Dubai, the diverse political, philanthropic, academic, business and international community engenders a truly unrivalled enterprise ecosystem to incubate innovation.
The EBS Global Incubator is a one-stop haven for entrepreneurs to scale their business ideas.
Our Global Incubator is especially keen to support startups related to:
Energy Transition & Decarbonization
Robotics & Artificial Intelligence
Earth & Marine Technology
Smart Construction & Sustainable Infrastructure
Health & Care Solutions
Photonics or Quantum Technologies
Driving economic, societal, and environmental impact is a core part of Heriot-Watt University's strategy. The EBS Global Incubator aims to drive startup growth by leveraging Heriot Watt's pioneering education, entrepreneurial ecosystems research and enterprise expertise. The target audience for the global incubator is early-stage companies either in the pre-incorporation or startup/spin-out phase.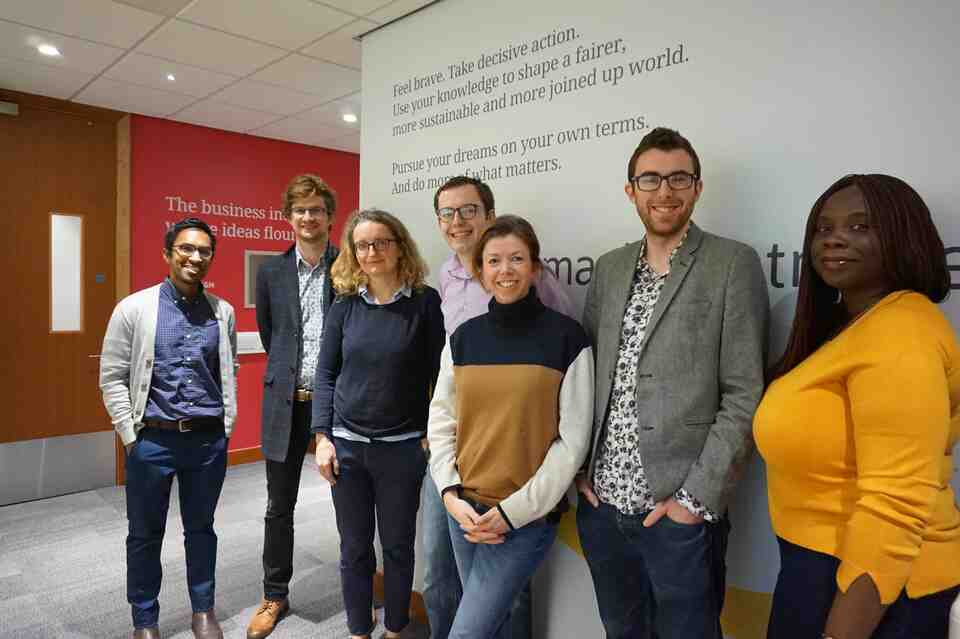 What's on offer?
We support you in transforming your idea into an Minimum Viable Product (MVP). We will equip you with the skills, knowledge, expertise and support to grow your business. Accomplishing the goal of helping talented entrepreneurs change the world, we take no equity in supported ventures. So what's on offer:
Support transforming an idea to a MVP
Free workstation, IT infrastructure
Skill development workshops
Breakout spaces and meeting rooms
Access to a community of Heriot-Watt based entrepreneurs and extended networks
Links to Heriot-Watt enterprise events, external competitions and support
Tailored support and training to achieve your goals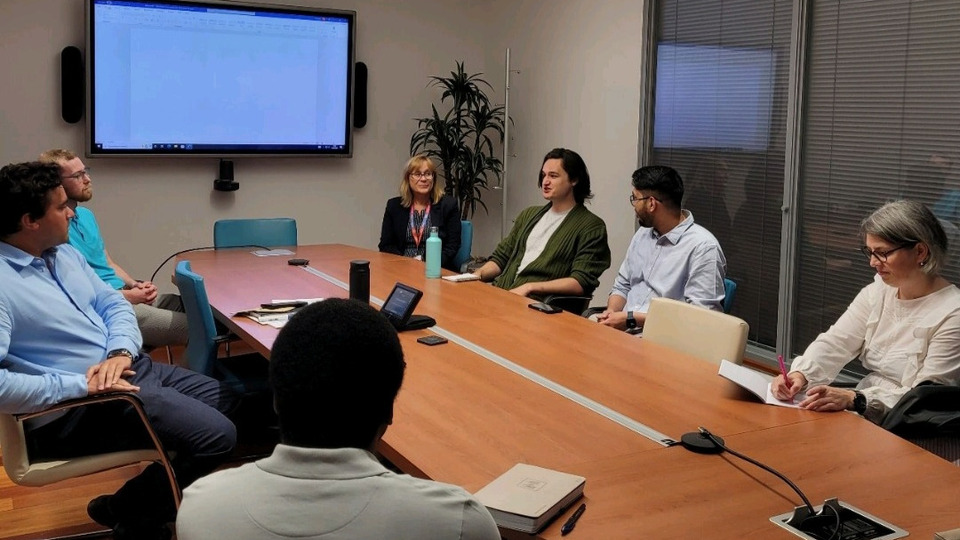 Apply now to join our new cohort of start-ups
The 12-month programme supports you in transforming an innovative solution into a scalable and investable venture. Startups in Edinburgh and Dubai work and grow together, providing you with unique international opportunities and access to invaluable global networks.
This programme is ideal for bold and audacious early-stage entrepreneurs with startup ventures that move the needle on 21st-century challenges. The incubator welcomes ideas from all sectors as long as there is room for scalability, sustainability, and alignment with Heriot-Watt University's Global Research Institutes.
Apply Now
Origins of EBS Incubator
The EBS incubator was developed by Professor Laura Galloway and Unpreneur in 2018 and building upon its success, in September 2022 we brought our model to our campuses in Dubai and Malaysia.
We create a diverse community of new-start firms giving them support to take their business ideas to the next stage. We follow a 'melting pot' principle: diversity is useful and important for learning. Our incubator community isn't one type of start-up, you will find all types of industries working with you. Participants have a wide range of backgrounds and knowledge so that learning is informed by the diversity of experiences to business.