Ahmed Fardan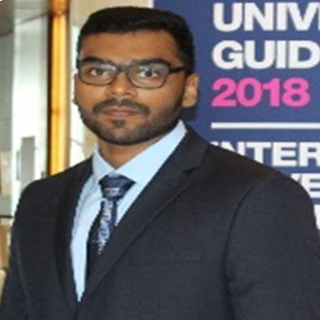 Why did you decide to study at Heriot-Watt University?
Studying for a BEng (Hons) Mechanical Engineering degree from Heriot-Watt University, Dubai is one of the best decisions I have ever made. The practical application of the theory learned in the course was beautifully conveyed by the faculty during lectures.
What do you enjoy most about your programme?
I have always maintained a good relationship with my professors and am constantly seeking guidance from them for personal and career-related matters. The professors taught me various courses which helped me apply the theoretical knowledge to solve real life problems faced by the industrial client.
What will being a graduate of Heriot-Watt University do for your future?
My communication and interpersonal skills were enhanced and I was given flexibility to choose projects that I'm interested in. The professors also reminded me to carry out the projects in a professional manner and to provide meaningful solutions to the problems faced by the client.
What's been the highlight of your time here so far?
I would like to say that my experience as a BEng (Hons) Mechanical Engineering student at Heriot-Watt is amazing. The important aspects to keep in mind during and after obtaining a degree is to constantly keep learning and build a strong network.