Suzanna Thankam Jacob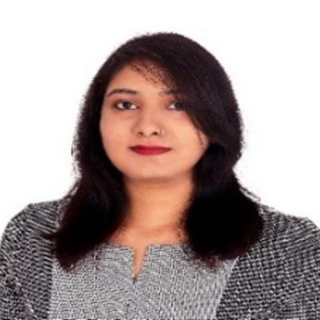 Why did you decide to study at Heriot-Watt University?
Besides being one of the most outstanding universities with a rich heritage globally, Heriot-Watt University is the only university that offers an MSc programme in Design Management in the UAe. Heriot-Watt continually maintains the highest standards of British education.
What do you enjoy most about your programme?
The MSc programme in Design Management has given me the opportunity to explore novel concepts in innovation and management. It opens an opportunity to think beyond boundaries and apply innovation in every field. The faculty supports and motivates students in academics and other activities. Moreover, it is a research-oriented course, which I enjoy the most and it drives me to investigate, evaluate and critique my areas of interest.
What will being a graduate of Heriot-Watt University do for your future?
I have always wanted to pursue and build my own enterprise. The MSc programme in Design Management has helped to enhance my entrepreneurial spirit which I can use when I encounter challenges in the future. Furthermore, being an alumnus of Heriot-Watt University will help me secure brighter prospects.
What's been the highlight of your time here so far?
It's challenging and fun at the same time. Having a multicultural environment helps me gain new friends from different walks of life.
Describe Heriot-Watt University in four words:
Stimulating, inspiring, inclusive, exciting.