MA (Hons) International Business Management
The course
Delivery type

Day

Duration

4 years (full-time)

Intake date

September, January

Location

Dubai
Contact
Contact

Heriot-Watt University Dubai Campus

Telephone

+971 4 571 7000

Email
Overview
The MA (Hons) in International Business Management programme allows students to develop specialist knowledge and interpersonal skills needed to thrive in a business setup.
This programme offers a range of dynamic lectures, tutorials and interactive workshops and are taught by leading academics of the Edinburgh Business School.
In Year 1, students will be required to take up certain mandatory courses to gain a solid, universal understanding of the key principles and practices of modern business. By maintaining a consistent programme of study across all seven International Business Management pathways in Year 1, students can easily switch to their specialism as they move into their second year.
Year 2 introduces functional areas of business and management such as marketing, operations management and human resource management. In years 3 and 4 students can chose from a variety of subjects that best suit their career aspirations.
In addition to specialist business knowledge, students will develop important transferable skills, such as critical thinking, problem solving, communication and team working, as well as creativity, confidence and research abilities. These skills will help them succeed in their careers and personal life.

The Edinburgh Business School approach
This degree ensures that all studies reflect current thinking and practices adopted by successful organisations and their leaders. Our courses involve case study-driven assignments, applied group projects and guest lectures from industry leaders.
The Professional Development Track
The Professional Development Track (PDT) offers practice-focused courses preparing students to take up challenging roles upon graduation. The four PDT courses have been designed in response to the needs of practitioners and employers and will help students analyse, report and present ideas in a professional setting, whilst teaching them the nuances of operating in a corporate setup.
Go Global – study in Edinburgh and Malaysia
Heriot-Watt University's unique Go Global programme is open to those studying undergraduate International Business Management degrees at the Edinburgh Business School. Those enrolled for the programme stand a chance to spend one semester or up to two full academic years at our campuses in Edinburgh and Malaysia. The chance to travel, study and gain experience in three different countries with different business cultures will help students stand out as global citizens and give an edge in recruitment upon graduation.
In the past, students have shared their inter-campus transfer experience, highlighting on how it has helped build their confidence, broaden their horizons and given them new perspectives.
Accreditation
Read more about the UAE Federal Accreditation.
Student profile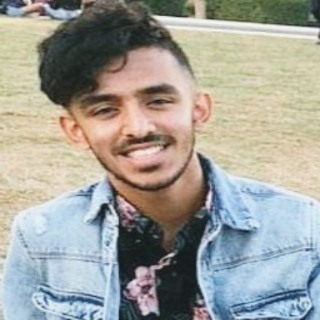 The University has been successful in creating an extremely interactive learning environment for students helping them excel in academics.
Course content
Year 1
This common year covers broad disciplines that provides a solid basis for years to come. Additionally, professional skills allow students to be future-fit when entering the job market. These courses are:
Management in a Global Context
Introduction to Accounting and Finance
Introduction to Economics
Introduction to Marketing
Academic Skills
Becoming a Professional
Discovering Business
Year 2
This year allows students to grasp the complexities of core functional business areas, that are covered in courses such as:
Human Resource Management
Fundamentals of Marketing
Quantitive Methods
Operations Management
Enterprise: Concepts and Issues
Business Skills
Business Entities
Marketing Perspectives
Organisational Behaviour
Year 3
Courses offered in year 3 primarily cover key analytical & strategic skills, as linked to current market conditions. They include:
Global Strategic Marketing*
Logistics and Supply Chain Management
Strategic Management
Critical Approaches to Management
Business Research Methods
Innovation Management
Critical Approaches to Management
Integrated Marketing Communications
Resourcing and Talent Management
Project Management
Business Venturing
Year 4
Your final year allows you to strengthen your own specialism, ultimately shaping your career positioning and personal brand.
Dissertation
Strategy Execution*
International Business
Managing Business Performance
Leisure Marketing
Business Ethics*
Digital Marketing
Marketing and Management in SMEs
Diversity Management
* Subject to availability, and dependent on roll-out schedules, pre-requisites and timetabling
Career
When studying International Business Management, you can expect career opportunities in the following areas:
Management Consultancy
Business Operations Management
Market Research Analysis
Social Entrepreneurship
Production Management
Quality Control
Logistics Management
Human Resource Management
Business Interpreting
Marketing
Retail Management
Advertising Management
Project Management
Contracts Management
Entry requirements
Our normal entry criteria are listed below. However, please note that the final decision remains at the discretion of the course director after evaluating scores of individual relevant subjects.
Students who are eligible to be admitted directly into second year can choose to join the first year, where available. Similarly, students who are eligible to be admitted into the Advanced DEP programme can choose to join the DEP programme instead.
First year entry
GCE A-Level - CCD (or BBBB at AS Level)
CBSE/Other Indian Boards – 65%
American High School Diploma/SABIS - 70% + SAT I – 1000 (500 English + 500 Math)
Tawjihiyya - 80% or Elite/Advance - 75% + EmSAT (English 1400 and Math 700)
International Baccalaureate Diploma Programme - 24 points (3 HL and 3 SL)
BTEC Level 3 Ext Diploma - MMM
African WAEC/NECO/WASSCE - B2
FBISE or grade 12 equivalent - 70%
Russian/Kazakhstan (Attestat) - Grades of 5 in every subject + IELTS 6.0
French Baccalaureate - 13/20 + IELTS 6.0
Lebanese Baccalaureate - 80% or 13/20 + IELTS 6.0
Foundation year - Successful completion of HWU Entry Programme (Management) with CCCC.
Compulsory subjects to include English.
Second year entry (September Intake Only)
GCE A-Level - CCC
International Baccalaureate Diploma Programme - 27 points (3 HL – including Business and 3 SL)
CBSE/Other Indian Boards - 75%
American High School Diploma/SABIS - 70% + 3 AP at grade 4 or Minimum 3 SAT 2s Subjects 500 each, in relevant subjects.
Higher National Diploma (HND) - PPP
BTEC Level 3 Ext Diploma - DDD
FBISE or grade 12 equivalent – 85%
Students with an HND, an OND Upper Credit or have completed first year at a Nigerian University with strong grades, will be considered on a case-by-case basis.
Transfer students from other universities may be considered on a case-by-case basis.
Compulsory subjects to include English, Business Management.
To find out about the entry requirements for this programme, please send an email to dubaienquiries@hw.ac.uk
English language requirements
As our degrees are taught and assessed in English, applicants must be able to prove their level of English language ability. To know more, please refer to our English language requirements.
Fees and funding
* All tuition fees inclusive of VAT
Scholarships and bursaries
See our range of degree entry, undergraduate, postgraduate taught and PhD scholarships and discounts.