MSc Logistics and Supply Chain Management
The course
Delivery type

Evenings

Duration

1 year (full-time) / 2 years (part-time)

Intake date

September, January* (* part-time only)

Location

Dubai
Contact
Contact

Heriot-Watt University Dubai Campus

Telephone

+971 4 571 7000

Email
Overview
The MSc Logistics and Supply Chain Management programme calls upon established industry links and sector-leading research to equip students with the required expertise. The COVID-19 pandemic has shown the importance of supply chain management in managing global risks. It will provide students with a robust understanding of global logistics and supply chains and the analytical tools for managing them in the modern business environment. The programme also gives you the opportunity to participate in real-life case studies and to develop the skills required to make informed decisions.
This programme gives those who have worked in the field the opportunity to formalise their knowledge through an MSc study, and offers an opportunity for others from different disciplines to gain new specialist knowledge and expertise within the area.
This year-long Master's programme focuses almost entirely on the area of Logistics and Supply Chain Management. It blends latest academic thinking with best practices from the industry to give graduates and professionals the opportunity to advance with a highly employable skillset. The programme is also available for part-time study in Dubai, and can be completed over a duration of 24 months.
The Edinburgh Business School approach
Our mix of research-led, industry-focussed learning offers the ideal preparation for those who aspire to build successful careers in the ever-advancing discipline of Logistics and Supply Chain Management. Students will study a mix of core courses and then choose from a range of option courses
If you study this programme you will develop expertise across key areas of the subject, including:
Logistics and supply chain strategies
Operations management and inventory planning
Procurement and supplier management
Freight transport and warehouse management

Supply chain risk and resilience
Please see our course guide for full details of courses offered.
Transferrable skills for industry
On top of expertise you will gain in Logistics and Supply Chain Management, this programme will equip you with the ability to think critically, apply analytical skills, identify problems, evaluate options and communicate solutions. These crucial, transferable skills will allow you to effectively implement your specialist knowledge and adapt to any supply chain or logistical problem you may face in your career.
Career
Being equipped with the mind-set, knowledge and expertise to manage any organisation's supply chain processes should mark you out as an excellent candidate for the following roles in an increasing number of industries:
Supply Chain Consultant
Supply Chain Manager
Logistics Manager
Procurement Specialist
Distribution Manager
Recent graduates from our MSc Logistics and Supply Chain Management programme have gone on to work for global organisations such as DHL, Cisco, Nestle, Bridgestone, IKEA, Coca-Cola, Amazon, Proctor and Gamble, Unilever and Maersk.
Networking opportunities
After enrolling in the MSc Logistics and Supply Chain Management, students will have numerous networking opportunities with global business leaders and experts in the field at regular events hosted by Edinburgh Business School throughout the year.
Programme duration
| Mode of Study | MSc | PG Diploma |
| --- | --- | --- |
| Full-time (Sep intake) | 12 months | 9 months |
| Part-time (Sep/Jan intake) | 24/31 months | 18/25months |
| | | |
Accreditation
Industry continues to look to individuals who can demonstrate their continued commitment to acquiring industry specific knowledge. Membership of internationally recognised professional bodies is therefore an important consideration in building a successful career.
Two important industry bodies, the Chartered Institute of Logistics & Transport (UK) (CILT), and the Chartered Institute of Purchasing & Supply (CIPS) have accredited our MSc Logistics and Supply Chain Management programme.
CILT accreditation
Students who successfully graduate from the above degrees will receive an exemption from the academic requirements for membership at either Chartered Member or Member level of the CILT. There may also be a reduction in the length of experience that they would require.
Find out more about CILT accreditation and membership
CIPS accreditation
While you are studying, you can join as Student Member before becoming Affiliate Member and then Member (MCIPS).
Find out more about CIPS accreditation and membership.
Read more about the UAE Federal Accreditation.
Student profile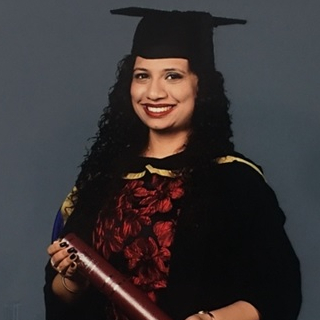 My degree from Heriot-Watt has given me an edge over other candidates in the market. It's notable that I landed my current job during my second semester exams, prior to my graduation
Course content
Programme structure
Semester 1 (Sep - Dec)
Semester 2 (Jan - April)
Strategies for managing supply chains
Global Purchasing and Supply
Operations Management
Research Philosophy and Practice
Freight Transport and Warehouse Management
One option from:

Business Analytics and Introduction to Big Data
Supply Chain Risk and Adaptation

Two options from:

Green and Sustainable Logistics
Quality Management
Systems Thinking and Analysis
Project Management
Big Data Analytics
Disclaimer: Optional courses are subject to timetable availability.
Strategies for Managing Supply Chains
Semester 1 (mandatory)
This course explores how logistics and supply chain management can be leveraged to gain a competitive advantage. When designing a supply chain strategy we consider taxonomies for the supply chain process selection as well as approaches to design and optimisation of the physical logistics network. Finally, we explore how disruptive technologies such as Artificial Intelligence (AI), blockchain and the Internet of Things (IoT), might affect the logistics sector and transform supply chains in the future.
Operations Management and Planning
Semester 1 (mandatory)
This course will help students understand the scope and importance of Operations Management and the role of operations managers. Students will study the interaction of operations on the organisation, employees and customers. You will examine the links between process and operations design, business strategy and globalisation. You will learn about the different elements of operations and how to analyse an operational environment. You will also explore the challenges facing the operations manager in adopting innovative practices such as lean, new technologies and the growing social agendas such as Corporate Social Responsibility (CSR).
Freight Transport
Semester 1 (mandatory)
This course examines the activities, resources and processes used in freight transport and warehousing including the foundations of multi-modal freight (road, rail, air-freight, sea-freight, pipeline); the change from warehouse (storage) to a distribution centre and value-adding activates; foundations of warehouse management (storage systems, handling systems, order picking systems, equipment choices and selection); and freight and distribution centre interface and implications.
Global Purchasing and Supply
Semester 2 (mandatory)
Content includes purchasing processes and activities; theory and the make or buy decision; category management and supplier sourcing; supplier performance and relationship management; supplier development and the role that purchasing plays in New Product Development (NPD); procuring complex performance; partnership; ethics and social responsibility.
Research Philosophy and Practice
Semester 2 (mandatory)
This course provides an understanding of the social science research process, as well as theory and approaches to research. It also develops practical skills (i.e. quantitative and qualitative techniques) in data analysis to transform the raw data into information that guides marketing management valuations.
MSc dissertation
A dissertation is then completed between May and August for full-time students and between May and November for part-time students.
Career
Graduates from this degree should be able to:
Understand and apply the processes which define logistics and supply chain management.
Make and evaluate strategic and tactical decisions.
Employ a range of analytical techniques to solve logistical problems.
Communicate theory, concepts and practice effectively.
Understand how to add value within an organisation through their strategic interaction with managers of related business functions.
Entry requirements
For MSc entry, a good relevant Honours degree (first or second class) or equivalent overseas qualifications will be considered. Given the clear practical element of the programmes, we will also consider non-graduate candidates holding less than a good Honours degree, or its equivalent, but with compensating qualifications or experience may be admitted to the Postgraduate Diploma programme. Transfer to the MSc will be possible later on if exams and course work are at MSc level.
To find out about the entry requirements for this programme, please send an email to dubaienquiries@hw.ac.uk
English language requirements
Where English was not the medium of instruction at secondary school, applicants must demonstrate English language proficiency equivalent to IELTS 6.5 (with all elements passed at 6.0 or above). Applicants who have completed secondary and tertiary education will need to provide documentary evidence. A minimum of one year full-time study in English will be required.
Fees and funding
* All tuition fees inclusive of VAT
Scholarships and bursaries
See our range of degree entry, undergraduate, postgraduate taught and PhD scholarships and discounts.