Mr Paul Rennie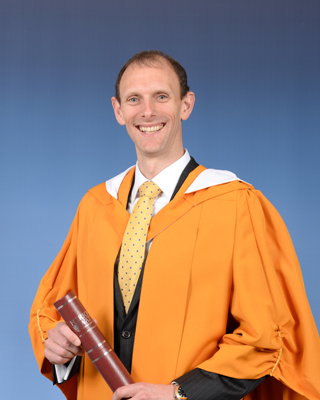 Honorary Doctorate of the University (Hon. DUniv)
Graduation Ceremony: Wednesday 19 June 2019
Paul Rennie was born in Edinburgh and was educated at George Heriot's School, before going on to graduate with an MA in Economics & Politics (Edinburgh University) and then an MSc in Economics (York University).
A professional economist, Paul joined the Foreign and Commonwealth Office in 2001 as the first of a new group of Diplomatic Service Economists. Paul has served at the United Nations in New York, leading UK negotiations on the Economic and Social Council; in Brazil, as the Head of the Economic Department; and in India, as Head of Political. Paul has also spent time on secondment as Private Secretary to the Cabinet Secretary within the Cabinet Office, and as a Programme Manager at the Department for International Development in India.
Most recently, Paul was Deputy High Commissioner in Malaysia where a key part of his role was leading on Education Strategy for South East Asia. This involved promoting UK education opportunities across the region, both commercially and academically. As well as working with ASEAN Governments to increase partnerships with UK institutions and share best practice, Paul has spoken on the future of education at a number of international conferences.
Paul is currently Director for Diplomacy and Networks at the Foreign & Commonwealth Office, leading the strategic transformation programme to deliver 21st century foreign policy.
Paul was appointed Most Excellent Order of the British Empire (OBE) in the Queen's 2015 New Year's Honours List for services to UK-India relations. He speaks English, Portuguese, Dutch, French and Hindi.
Read the full laureation for Mr Paul Rennie.