Professor David Teece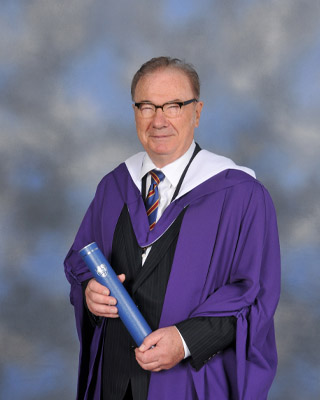 Honorary Doctorate of Letters (Hon. DLitt)
Graduation Ceremony: Wednesday 15 November, 2017
Professor David Teece is Tusher Professor of Global Business at the Haas School of Business, University of California, Berkeley and Director of the Institute for Business Innovation.
He holds a BA and MComm (Hons1) from the University of Canterbury and a PhD in economics from the University of Pennsylvania. Professor Teece teaches at MBA, PhD and executive levels and is one of the top 10 most cited scholars in business and economics. He has authored over 23 books and his works have been translated into Spanish, French, Italian, Russian and Japanese.
Professor Teece is also Chairman of Berkeley Research Group, a global expert services and consulting firm, which under his leadership has grown in five years to over 650 employees and over 20 offices worldwide.
He has honorary doctorates from six universities outside the US and was recognised by Accenture in 2002 as one of the top 50 Living Business Intellectuals.
He has received best paper awards three times and in 2009 received the Best Book Award from Strategy and Business. In 2013 he received the Sumatra Ghoshal Award for Rigour and Relevance in the Study of Management (from the London Business School) and the Eminent Scholar Award from the Academy of International Business. In 2013 he received Royal Honours.