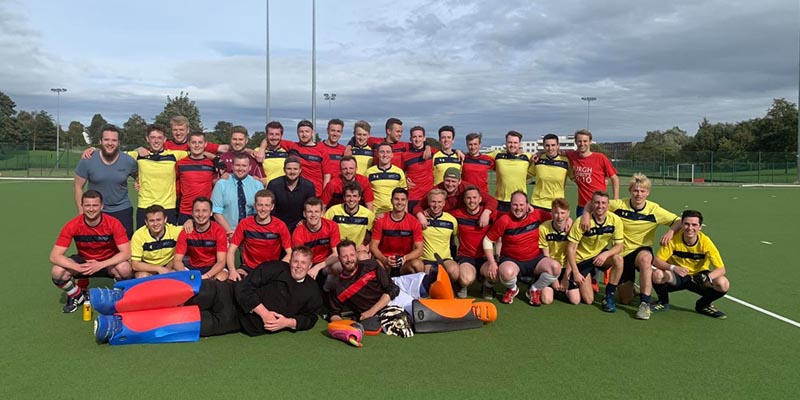 Heriot-Watt hockey's first ever Alumni Games
The University's first ever student versus alumni hockey games were held at Mary Erskine school on 14 September 2019, where both the men's and women's teams battled it out for victory against the alumni teams. After the matches the players had a celebratory meal and drinks at the Golf Tavern.
The hockey club would like to say a massive thank you to all of our alumni who travelled to Edinburgh to make it a day to remember.