Builders 50th Reunion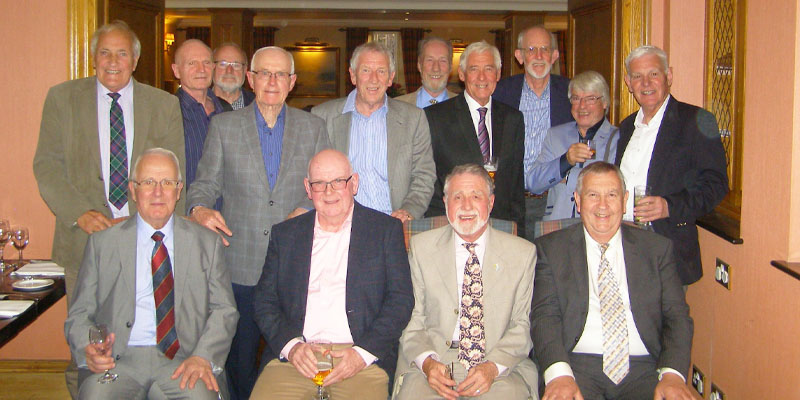 This summer it is 50 years since a class of 28 BSc Building students graduated at the old campus in Chambers Street in June 1969.
To mark this auspicious occasion 14 of the original class met up on 7 September for a 'Golden' celebration. The venue was at The Dalmahoy Hotel & Country Club, only a few miles from the Riccarton campus.
The afternoon saw seven playing golf for a rather special trophy and a bottle of Heriot-Watt malt whisky. The weather was superb as was some of the golf, but others enjoyed the camaraderie and the friendship more that the golf itself!
After a post mortem of the various holes, good shots, holed puts and near misses they got freshened up and changed ready to meet the other seven non-golfers who turned up for the evening dinner. Among the guests was Colin Bellett who had missed out on recent past reunions and was meeting some of his former graduates for the first time in 50 years.
An excellent meal, a few drinks and a 50th anniversary cake was followed by reminiscences, memories and recollections of their four years in the mid 60s when slide rules, drawing boards and tee squares were the order of the day and computers, CAD and smartphones all things of the future.
The evening came to close all too quickly and after such a thoroughly enjoyable reunion there was talk of doing it all over again in a couple of years.