Impact of philanthropy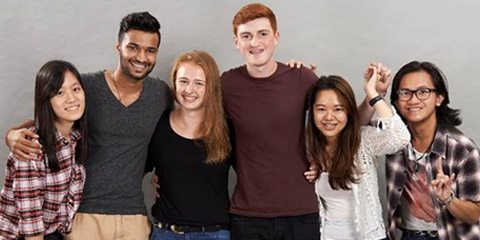 Philanthropy makes a huge impact at Heriot-Watt University. We are privileged to have friends and alumni who generously support students to shape their future and the world we want to live in.
Your generous contributions help to fund a diverse range of programmes including access bursaries, scholarships and initiatives across all stages of the student journey, preparing them to embark on their careers.
Philanthropy also allows talented research professionals to pursue new ideas and transform lives. With your support we are leading world class research across many important areas such as climate change, homelessness and health technology.
We are extremely proud and grateful for all we achieve together, and with your support we can continue to transform societies, drive economies and change the world.
Please watch our donor thank-you video and read our 2022 donor impact report to find out how philanthropy is a force for good at Heriot-Watt University.
Donor thank-you video
This short video, on behalf of our students and staff, expresses our gratitude for the support received during the first lockdown in 2020. Three of our pioneering researchers also discuss how donations have supported their ongoing work to tackle global challenges.
Watch our donor thank-you video.
Donor impact report
This report highlights the impact that our donors have helped to achieve in 2022. The generous contributions and commitment from more than 500 alumni and friends helped many students and progressed so many vital areas of research.
Read our donor impact report.
Thank you for your support.