Project Malaysia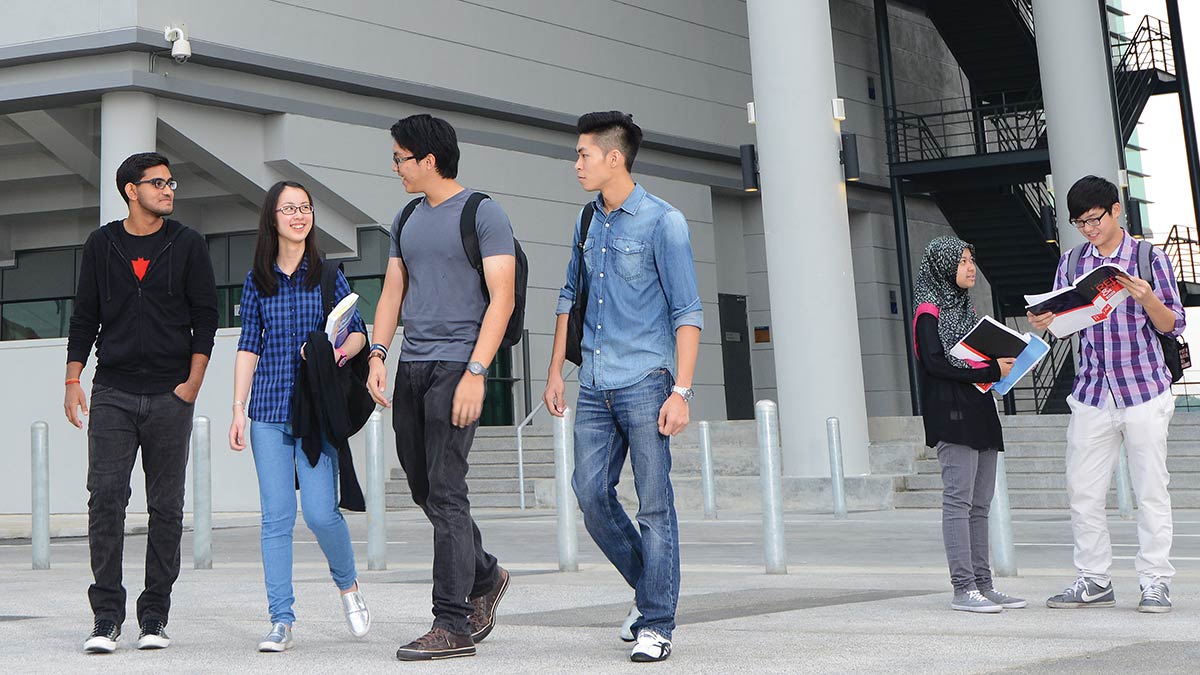 Increasing access for low income students in our local community
In collaboration with FWD Takaful Berhad and Yayasan Tunku Abdul Rahman, the 1821 Appeal – Leaders with Impact Scholarship supports our university's vision to enable talented students to access a Heriot-Watt education, provide educational financial support, build career and life skills, regardless of their background or circumstances in life.
Addressing educational inequality in Malaysia
For students from Malaysia's lowest income households, the socioeconomic realities they face can put higher education out of reach. Young people from these backgrounds are often discouraged from continuing their education in order to provide much-needed support for their families. This has been further exacerbated by the Covid-19 pandemic, which has hit lower income families harder than most. As an international university providing high quality education in Malaysia, we believe we have a duty to provide access to the immense power our education has to transform their lives.
In 2022, our Malaysia campus will celebrate its 10th anniversary which gives our community an opportunity to ensure that the next 10 years and beyond continue to improve upon our aim to grow our international communities. As part of the 1821 Appeal and in tandem with the Malaysian campus' birthday, Project Malaysia is essential to demonstrate our commitment to removing barriers to a Heriot-Watt education so talented students, regardless of their socio-economic background can thrive in higher education. That is why we are launching a new programme of scholarships to ensure that talented students in Malaysia are identified, supported and given the opportunity to attend university.
Aims
We aim to increase the number of low-income students studying at and graduating from Heriot-Watt University Malaysia by:
Launching a programme of scholarships. We aim for 200 students to graduate by 2035.
Pioneering a mentorship programme, with guidance from senior students to support scholarship students to improve enrolment and retainment rates.
Working with schools in the local community in Malaysia to ensure that participating students will be nurtured to ensure their success.
Project details
This project will pilot with an innovative programme of 40 scholarships worth £12,000 for low-income students over two years,
This opportunity will support the beginning of what we hope will be a 10-year programme that will see 200 students graduate by 2035.
Mushtak Al-Atabi, Provost and CEO, Heriot-Watt University Malaysia
"Many students from low income families in Malaysia are not able to participate in continuous learning and development for a multitude of reasons caused by their family's financial position. Through a ground-breaking new programme of scholarships, we aim to support more young Malaysians from underserved segments of our community to study with us, increasing equal opportunities for these students to discover their purpose in life, and to mobilise that purpose into positive impact on the world."
Our ambitions for impact
Our vision for this project is significant and unrivalled within the sector. With your support, we will pilot the project with 20 scholarships per year for two years. Our hope is to continue this for at least ten years, changing the lives of 200 young people from low-income backgrounds. For most, the scholarship will facilitate the first ever opportunity for a young person from these families to access higher education. We anticipate that the impact will be generational, transforming the prospects of not only the students who participate but that of their families as well.
Oscar's story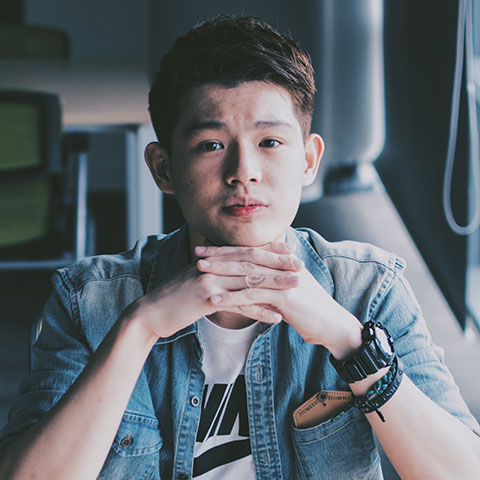 "Raised by a single parent, I came to a crossroads in my life after secondary school. We hit a crisis when my mother's hair salon burnt down, threatening our family income. So, I started to work after school. Whilst working, I attended an education fair where I met the Heriot-Watt Malaysia Team who introduced me to Actuarial Science. After the fair, I did some research, and I knew Heriot-Watt Malaysia offered the best programme. I had set my sights on Actuarial Science but studying at the University felt like a dream and was way beyond my reach. A glimpse of hope was offered to me when it was suggested I should apply for a hardship scholarship.
I was awarded a full scholarship and I started my foundation programme in July 2016. It was my life saver – I am certain things would be a very different today if not for the opportunity it provided. It really changed my life.
"It was a culture shock coming from high school to university and I really had to work on my English but joining Heriot-Watt and being with international supportive classmates shaped who I am today. My lecturers were not only academics but also my mentors as they shared valuable life lessons with me at the most crucial time of our lives in transition from high school.
"I worked hard at my studies, supported by an amazing team at the University, and I graduated in 2020 with a BSc Actuarial Science with first class honours. I also won the award for the Top Student for the Foundation Programme (July 2016/17). I now work with one of the leading insurance companies in Asia. The hardship scholarship changed my life and my mother is so proud."
Oscar Kah Jie Tan, Hardship Scholarship recipient, Malaysia
You can make a difference
With your support, we can change the lives of low income students in Malaysia.
Fundraising target: £725,000 / MYR 4.2m
100 kind graduates giving £25 / MYR146 per month will fund 20 students for each year of the scholarship programme,
An £80,000 / MYR525,000 donation will fund 20 students for each year of the scholarship programme,
A £17,650 / MYR97,125 donation will fund one student for their whole degree.
To arrange a conversation about the project, contact Karen Benge, k.benge@hw.ac.uk