Deaf and BSL Project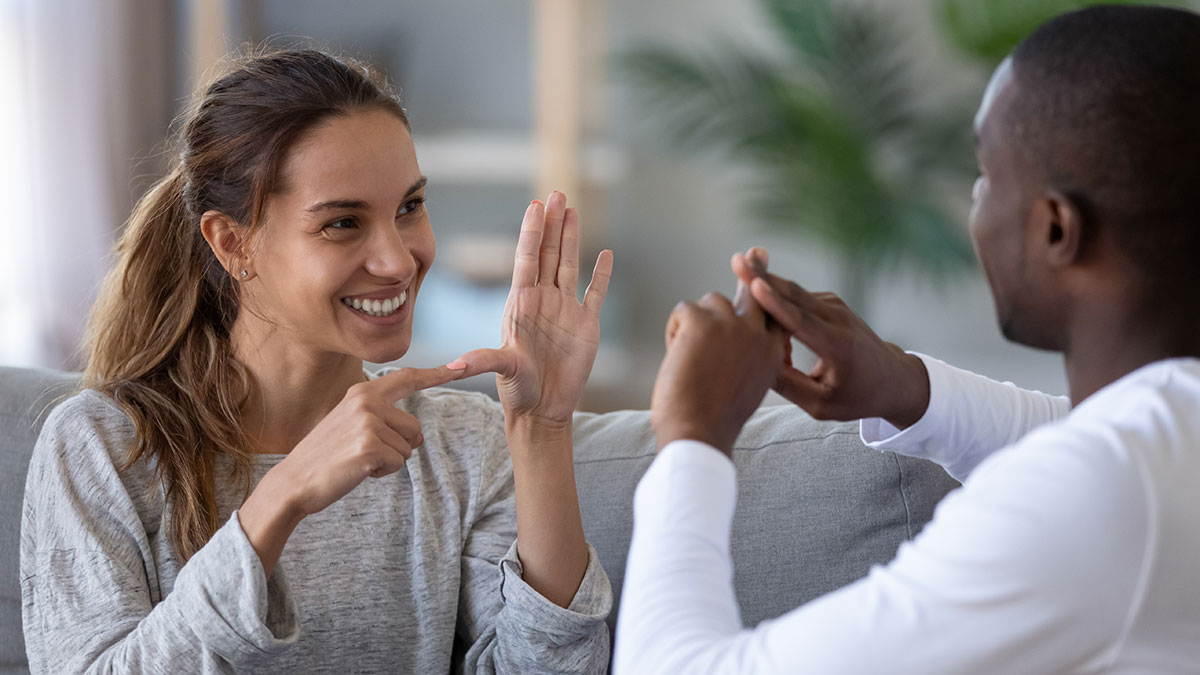 Providing opportunities for Deaf and BSL students
Our Deaf and British Sign Language (BSL) project will launch a pioneering programme of scholarships for deaf students of all levels at our Scottish campuses to ensure that all deaf and signing students are able to thrive at Heriot-Watt.
Closing the gap for Deaf and British Sign Language students
As a centre of expertise in British Sign Language, we are particularly committed to ensuring Deaf and BSL students have the same opportunities and experience with us as anyone else. The BSL academic and support team at Heriot-Watt have a prominent reputation within Scotland. Yet Scottish Government figures show deaf students are significantly under-represented in higher education, with 24.7% going onto university compared with 41.3% of students with no additional support needs. Accessibility to learning needs drastic improvement to ensure that everyone is given the same opportunity and confidence to thrive no matter their hearing ability.
A 2019 Report by The National Deaf Children's Society found that 46% of deaf students who need support at university were still waiting for it when their course began. Of those, over half waited more than two months for it to be put in place. Without this necessary support, the everyday lives of deaf students can be incredibly isolating due to oversight and discrimination. At Heriot-Watt, we want to use our expertise and platform to ensure we become a deaf-friendly university where a greater number of students gain access to life changing education and research opportunities.
In Scotland, BSL is recognised as an official language. Through Heriot-Watt's local action plan in alignment with Scotland's BSL Act 2015, we strive to ensure that Scotland is the best place to live, work, visit and study for BSL users.
Aims
We want to make a positive difference for more deaf students, enabling them to realise their academic aspirations and pursue chosen career goals by:
Launching a pioneering programme of scholarships for deaf undergraduate, masters and PhD students at Heriot-Watt to ensure that deaf students, at all levels, receive the financial assistance they need to pursue and remain in their studies,
Project details
This project will launch a programme of scholarships of £2,000 for five deaf sign language over five years users to access undergraduate and postgraduate programmes at our Scottish campuses per year,
Alongside this, we will launch a programme of scholarships for two PhD students over five years, to encourage talented deaf/BSL users into academia,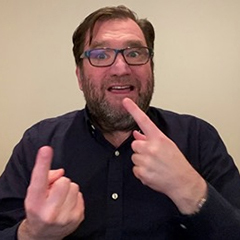 Dr Robert Adam
"As a centre of research expertise and teaching in Deaf Studies and British Sign Language, Heriot-Watt has already made a significant contribution to better understanding in these areas. Now, we plan to empower many more deaf students to study with us by increasing access through a programme of scholarships. These will align with our ongoing initiatives to increase access to interpreters, advice and guidance, which will boost inclusivity and help deaf students to succeed.
"I grew up without sign language access to education, community services, or the media, so I am aware of how deaf lives have been enhanced through its provision. British Sign Language has now been recognised as one of the languages of Scotland, and the Scottish Government wants to make Scotland the best place in the world for British Sign Language users to live, work and visit. Our new programme of support for deaf signing students will play an important role in that vision."
Dr Robert Adam, Assistant Professor and Head of the British Sign Language team
Our ambitions for impact
The Deaf and BSL project will deliver lifelong impact for deaf students at Heriot-Watt; transforming our student body on many courses, improving degree classifications, and providing the springboard for rewarding careers within academia and beyond. Our BSL centre at Heriot-Watt is the place from which we will be making extensive outward impact on the lives of deaf BSL students from school students to PhD candidates. Through this project we will attract more deaf students from all over the world. We hope to create a unique capacity to allow BSL users to enter higher education and academia with the best possible support.
Mette's story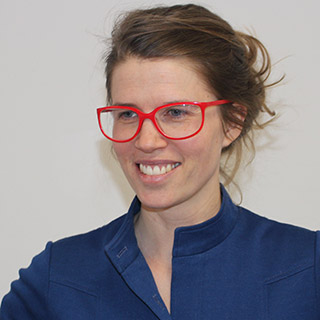 "At university I often felt excluded. It was frustrating not to be able to talk to other students easily and I found that having an interpreter present could be problematic and inhibit interaction. The environment at Heriot-Watt is different. I think the work of the deaf researchers here has had a real impact. I have access to an in-staff interpreter team and my supervisors are knowledgeable about deafness, both of which make it easier to participate and have really helped my development. Coming to Scotland was a big decision but I am so glad I have joined Heriot-Watt's growing team of academics researching in the field of Deaf Studies. The professional networks that I have developed through the University's strong profile means I now have global connections."
Mette Lindsay, Heriot-Watt PhD student and scholarship recipient
You can make a difference
With your support, we can empower more Deaf students to study and research with us.
Fundraising target: £350,000
50 kind graduates giving £28 a month will support 2 PhD scholarships each year
A £50,000 donation will fund two PhD scholarships for one year
A £30,000 donation will launch a summer school for deaf students for three years
To arrange a conversation about the project, contact John McKellar, j.mckellar@hw.ac.uk