Volunteering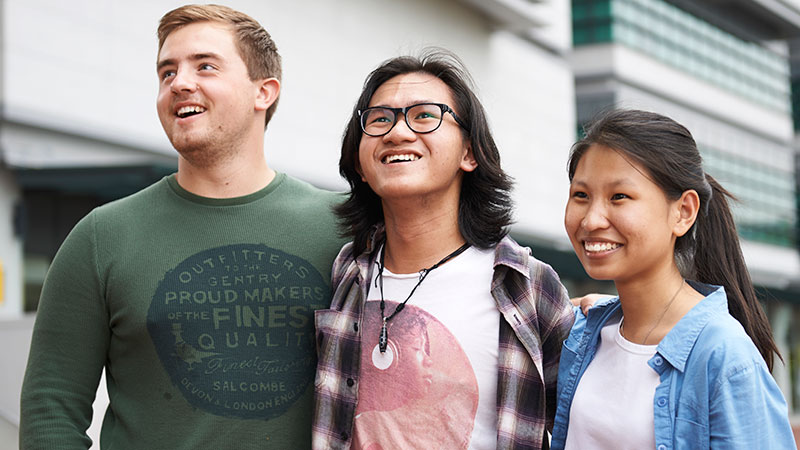 Why Volunteer?
Volunteering is a great way of not only helping the local community, but also developing yourself. In the current graduate job market standing out from the crowd is essential and volunteering could go a long way to do this for you!
Volunteering will help you gain confidence and personal skills through:
increased self-confidence and self-esteem
developing networks in the local community
giving you a chance to 'escape' student life and meet other people
making you feel like you are contributing to something of value.
Why not boost your CV and demonstrate to future employers that you have commitment, passion and are willing to go the extra mile.
Volunteering Opportunities
Edinburgh Volunteering

Edinburgh Area

Edinburgh Cyrenians - Volunteers support people excluded from family, home, work or community on their life journey through roles from befriending to farming to patient engagement and beyond!

LEAPS (Lothians Equal Access Programme for Schools) - aims to increase participation in higher education amongst students from non-traditional backgrounds.

Transition Heriot-Watt - Transition Heriot-Watt's project focus is to help the community reduce its carbon emissions through travel, food, re-use and energy choices.

Volunteer Centre Edinburgh - acts as a placement and advice service for volunteers in Edinburgh.
National Volunteering

Nationally

Volunteer Scotland - We exist to help you make a difference through volunteering.

Idealist - database of community and not-for-profit organisations in over 165 countries, as well as volunteering opportunities.

Do-it - national database of volunteering opportunities in the UK.

Volunteering Matters - A national volunteering charity with opportunities throughout the UK

TimeBank - A national campaign inspiring and connecting people to share and give time.

Shelter - Volunteers do a range of jobs, from garden makeovers to court monitoring and shop work.
Overseas Volunteering

Overseas

Worldwide Volunteering - database with details of hundreds of organisations offering thousands of placements throughout the world (including the UK).

BUNAC - volunteering and work experience programmes around the world.

Youth in Action - opportunity to volunteer abroad, primarily in Europe, for a period of two to twelve months.

Gapyear.com - useful background info about volunteering while taking a year out.

Raleigh International - youth and education charity, sending volunteers abroad on sustainable community and environmental projects.

Vine Trust - Enable volunteers to empower communities living in severe poverty in Tanzania and Peru. Working in partnership with local organisations, they bring real and sustainable development to some of the world's most vulnerable people.
Issues Based Volunteering

Issues Based

Victim Support - volunteers visit victims and relatives to offer advice and support. There is also the option to work in Witness Support, which victims of crime through trials.

Cetacean Research - Helping whales and dolphins.

The Mighty Roar - Provide structured and affordable volunteer abroad programmes to make a positive impact in the conservation, research and protection of some of the worlds amazing animals along with helping in the local communities

Mencap - Working alongside people with disabilities, as well as campaigning and fundraising.

The National Trust - Offers a huge variety of volunteering posts, from house stewards to gardeners, nationwide.

Saneline - Volunteers give emotional and crisis support to people affected by of mental illness.

Save The Children - Volunteers can do basic shop work or work on special assignments.

Sense - Volunteers for "Sense" work in many different sectors, as communication guides, Sense shop staff and leisure volunteers.

The Woodland Trust - The Woodland Trust is based around the regeneration of the nation's forests.

World Wildlife Fund UK - WWF conserves endangered species, protects threatened habitats and addresses global threats.