Life of Brain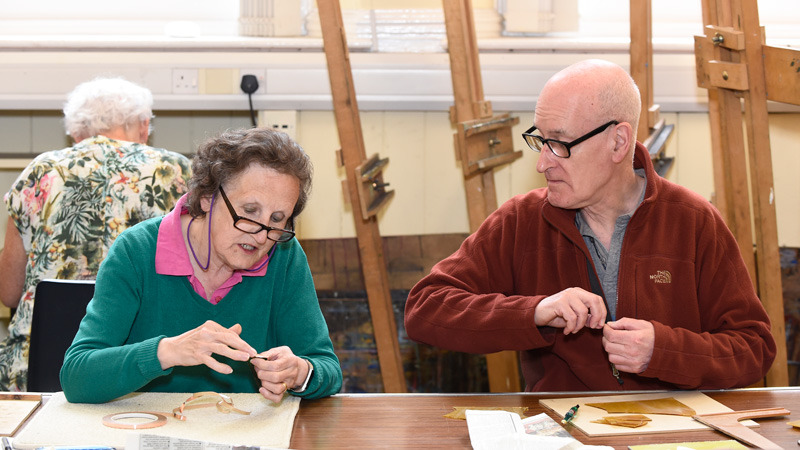 We are living longer and, for many of us, changes in the way we think, process information and remember things, are becoming a major concern as we get older. People who retain their thinking skills are likely to stay healthier for longer, so identifying the lifestyle choices that benefit brain health has never been more important.
As we get older, several factors affect how our thinking skills change, but keeping engaged in social, mental or physical activities are all potentially beneficial. Although these factors have been considered in previous intervention studies, they are often tested in lab conditions, which don't necessarily translate to realistic environments. In contrast, Heriot-Watt University's ongoing project explores how taking up new activities in a community-based setting could benefit thinking skills.
Thought for today
The early phase of the project was called 'What Keeps You Sharp?' – a national survey addressing how people expect their thinking skills to change with age, and the factors involved. Over 3,000 people between 40 and 98-years-old from across the UK participated, and results revealed that almost 90% of people believed there were things people could do to maintain or improve their thinking skills with age. When asked if they knew what those 'things' were, less than six in 10 were sure.
The project team used the findings to prompt further conversations among several different groups, as they discussed changes to their thinking skills and the aspects that might protect or harm them. Events have varied, from small sessions in community centres across Scotland, to national meetings and an appearance at the British Science Festival.
Meanwhile, the next phase of the study continues, with information being collected from people who have been asked to take up unfamiliar activities. Some started learning a language, such as Italian, or joined social groups, while others became more physically active or began a hobby, like pottery. Perhaps the most important aspect of the study has been selecting activities that people had no previous experience of and were, therefore, likely to introduce behavioural change or new skills.
Brainwaves and airwaves
To continue sharing the results of the UK-wide survey, 1700 hard copies of the lay report have been distributed, primarily through Age UK and Age Scotland. In August 2017, the findings were the basis of 'What Keeps You Sharp?' shows at the Edinburgh Festival Fringe. This was recorded for BBC Radio Scotland's 'Brainwaves' series, and the episode How to Stay Sharp was subsequently broadcast, in February 2018.
The research team regularly add their expertise to reports and working groups. For example, project lead, Dr Alan Gow, appeared on the first episode of Sian Williams' BBC Radio 4 series, 'How to Have a Better Brain', in 2015. He has also written for Age UK's 'Staying Sharp' webpages and contributed to the Global Council on Brain Health's report on how social connections might benefit brain health.
By the summer of 2019, the project hopes to have recruited 300 volunteers aged 65 and over, with a view to converting knowledge into practical interventions and influencing policies that support people in taking up new activities after they retire.