Private rented accommodation
With four universities and over 100,000 students studying in the city, Edinburgh has plenty of private accommodation available to students.
Unfortunately, we can't arrange private accommodation on your behalf but we can assist by pointing you in the right direction of where to look/secure accommodation.
Finding private rented accommodation
Useful websites to visit are:
Where to stay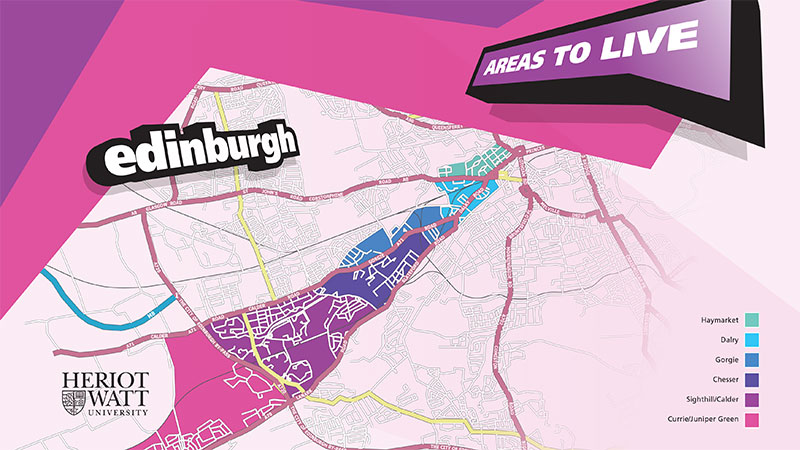 The best places to stay are on the west of the city, in areas such as Haymarket, Dalry, Gorgie, Chesser, Slateford, Currie, Juniper Green and Balerno. See the full map in the Accommodation Guide.
If you are using public transport to get the campus, then you should look for a property on the 25, 34 or 45 Lothian Buses routes.
Costs
You can expect to pay £500-550 per room or £550-£650 for a one bedroom flat.
These prices do not include bills, so make sure you budget for these in addition to your rent. The cost of your bills will depend on the kind of property, type of heating and the type of windows. (If you'd prefer to pay for your accommodation and bills all together, you should consider private student-only accommodation, which usually includes all living costs in the same way as halls of residence.)
Finding a flatmate
There are several ways you can find a flatmate to help share the cost of living in a privately rented property:
There are several ways you can find a flatmate to help share the cost of living in a University leased flat:
Key information
Accommodation Office
+44 (0) 131 451 8221/ 8019