GRID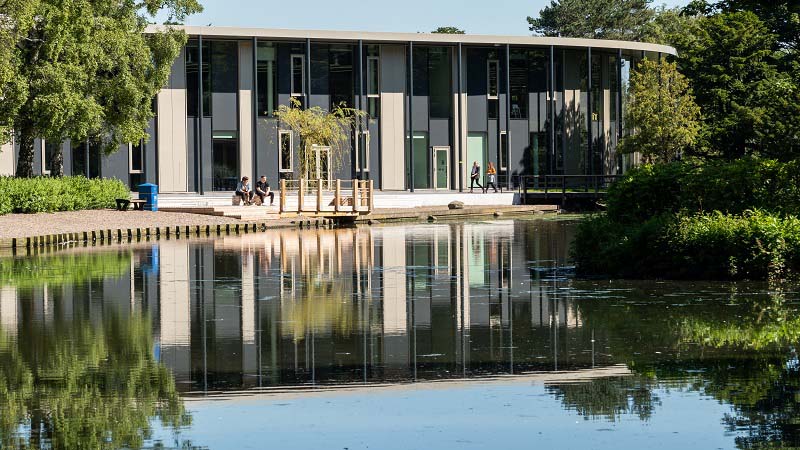 Global research, innovation and discovery
GRID is a new ground-breaking facility to advance our global research, innovation and discovery. It has been designed to create cohesion between academic disciplines, industry partners and the global community, providing an innovative teaching and learning environment for mathematics, engineering, physical sciences and computer science students and staff.
Drone footage of the GRID Building
A globally networked space
Located at the heart of the Edinburgh Campus, GRID is designed to excite tomorrow's thinkers and challengers. It's a globally networked space where students can learn, tackle and immerse their curiosity and intellectual passions. Create and experiment with ideas that could design solutions to real-world challenges. Featuring the very latest in technological innovation, including Augmented Reality, Virtual Reality and Gaming studios it will have the capability to connect with global industry partners and our other university campuses around the world. Open seven days a week, you will have the opportunity to work on real-world problems, working across disciplines to deliver practical solutions with global impact.
Enterprise Hub
GRID includes an Enterprise Hub to support business innovation, showcase emerging technology and inventions, and encourage staff and students to pursue the commercial potential of their creative ideas.
Dr Gillian Murray, Deputy Principal Enterprise and Business introduces the GRID Building