Delivery type

Graduate Apprenticeship

Duration

4 years

Degree Qualification

BEng (Hons)
Contact
Overview
BEng (Hons) Engineering Design and Manufacture (Electronic or Mechanical) Graduate Apprenticeship (GA) is aimed to develop experts in the following areas: Engineering Design; Manufacturing Engineering; Engineering Consultancy; Engineering Operations Management; Engineering Project Management.
The graduate apprenticeship programme is open to new or existing employees in Scotland of all ages and consists of 20% academic learning and 80% work-based learning.
We are offering graduate apprenticeships in two sub-disciplines of Engineering Design and Manufacture:
Mechanical Engineering;
Electronic Engineering
Graduates' skillset
The Engineering Design and Manufacture graduate apprenticeship programme aims to produce BEng (Hons) graduates who:
have a sound basis in theoretical engineering principles and methods as well as their application in the context of design and analysis
are able to operate in a team as well as in multidisciplinary contexts
have an appreciation of the wider societal and commercial influences on, and impact of, engineering
have problem-solving skills and the ability to apply such skills by developing innovative solutions to society's practical needs
have developed the personal qualities and professional competencies of mechanical engineers
are tailored to the needs of their company.
Key areas of the programme
The primary focus of the Engineering Design and Manufacture graduate apprenticeship programme is on developing the knowledge, understanding and skills outcomes sought by employers.
Engineering design and manufacturing principles
Manufacturing with materials
Engineering product design
Computer aided design and analysis
Electrical and electronic design principles
Planning and design of manufacturing systems
Sustainable manufacturing
Design and manufacture applications
Engineering IT
Engineering business and management
Business functions, behaviours, ethics and courtesies
Engineering design and manufacturing operations management
Supply chain management
Organisational behaviour
Business strategy and management
Business finance and accounting
Industrial engineering
Global manufacturing strategy
Personal and interpersonal
Communications
Personal attributes
Professional attributes
Team working
Project and delivery management
Project management methodologies
Project planning
Project execution
Project risk assessment and management
Each of the four key content areas is combined to deliver a holistic learning experience.
Our graduates are specialist, creative, progressional, global citizens. The Engineering Design and Manufacture Graduate Apprenticeship Programme is taught by respected and experienced academics and business professionals. We are the only university offering Electronic stream options as part of the EDM programme.
We are accredited by the following organisations
At Heriot-Watt University we develop degrees that are relevant for the world of work. We work with Professional bodies and Institutes to gain appropriate Accreditations and Professional Memberships for your industry. Find out below how this degree aligns to industry.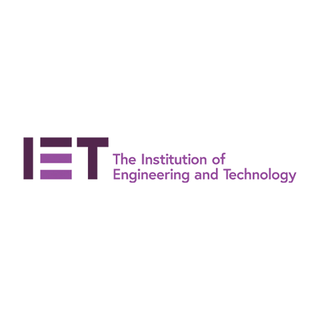 Our EDM Electronic programme is accredited by the Institution of Engineering and Technology (IET). The programme surpasses the requirements set by the Engineering Council UK needed for registration as an Incorporated Engineer (IEng) and satisfies the requirements for engineers working towards Chartered Engineer (CEng) status.
Register your interest in Graduate Apprenticeships
Places are in high demand, and offered on a first come, first served basis to qualified employees – so please register your interest right away.
If you are an employer, please complete the contact form to our GA team and we will contact you to discuss a detailed plan for your company.
If you are already working, ask your manager to get in touch with us by completing this web form.
If you are looking for an employer who could employ you and put you forward for the GA programme, you can find vacancies with current partner companies.