Mercedes Maroto-Valer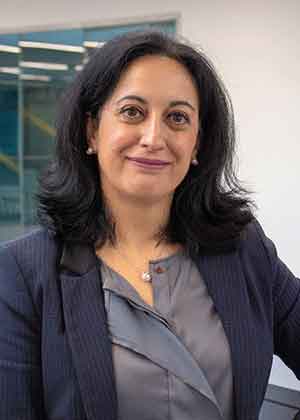 Professor Mercedes Maroto-Valer was appointed Associate Principal (Global Sustainability) in 2019.
This role covers a wide remit, from overseeing the environmental sustainability effort across our global campuses to the further development of leading research into low carbon technology, through radical innovation, and working with partners to achieve global carbon reduction targets.
This was accelerated in January 2020, with the UKRI announcement of Professor Maroto-Valer as the UK Champion for Industrial Decarbonisation, leading a multi-million Research and Innovation Centre which will drive decarbonisation across six industrial clusters.
Heriot-Watt is uniquely positioned to transform the sustainability agenda globally, from our flagship initiatives in campus infrastructures and behaviours, to radical innovation in research and policy. I look forward to working with colleagues to develop the University's approach to sustainability across our global community.