Victoria Neill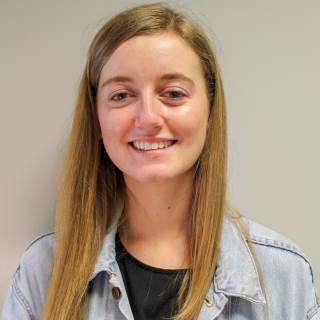 Victoria Neill, a 3rd year Chemical Engineering student at Heriot-Watt, is a recipient of the Royal Academy of Engineering's 'Engineering Leaders Scholarship' for 2019.
How does it feel to have received the Royal Academy of Engineering Scholarship?
I am delighted to be awarded a competitive scholarship from such a prominent organisation. It feels like my hard work has been recognised, and I'm honoured to be one of only 35 undergraduates to receive the award from all the engineering programmes in the UK.
What is the scholarship designed to do?
The scholarships are awarded to help develop aspirational undergraduates into the engineering leaders of the future. I am looking forward to undertaking the leadership training and gaining global engineering and management experience over the next three years.
How will the scholarship enable you to develop your career ambitions?
The award provides me with a cushion financially to undertake projects and gain relevant industry experience. This summer I am spending three weeks working at Syngenta in Houston, Texas, and will be mentored by a Heriot-Watt chemical engineering alumna who is the Technology and Change Manager at Syngenta.
Being a Royal Academy Scholar also opens up an extensive network of other scholars and Academy Fellows and we're already discussing ways in which we can work together. This network will provide me with support and contacts which will be really valuable for my future career.
Was the University supportive of your application to the Royal Academy of Engineering Scholarship?
Absolutely - my personal tutor was very supportive and really hands on helping me source placements and projects to make the most of the scholarship funding. Applying for the scholarship really helped me to focus on my career plans and explore where my Chemical Engineering degree could take me.