Keshana Thinakaran
2nd year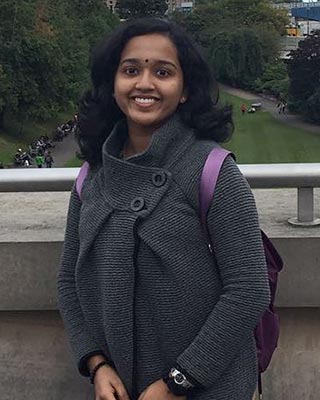 Keshana, from Perak in Malaysia, is studying Actuarial Science in the School of Mathematical and Computer Sciences.
What appealed to you most about Heriot-Watt University?
I decided to choose to study at Heriot-Watt University because of the reputable Actuarial Science degree offered, which is one of only a few to be accredited by the UK actuarial profession. The programme also offers exemptions from all CT's, subject to satisfactory academic performance, which significantly reduces the time taken to qualify as a Fellow of the Institute and Faculty of Actuaries.
Is your degree programme helping you to develop links with industry?
Yes, it is. There are talks and career fairs organized throughout the year which helps students build close links with the industry. In the actuarial world, there is a vast field of opportunities and with such great student support offered by the university, one is bound to find the right fit for him/her. At the same time, one can opt to do an industrial placement which in my opinion is an once-in-a-lifetime opportunity as it not only helps you build strong connections with people in the industry, but also gives you the chance to gain professional development while working at the same time.
What do you like most about studying at Heriot-Watt?
The fact that the courses are well-structured and the lecturers are very approachable, always ready to help and provide great support to students.
Would you recommend studying at Heriot-Watt?
Definitely. As an international student myself, one of the many things that I took into consideration when deciding on the university of my choice was the racial and ethnic diversity that the university would offer. Heriot-Watt University has a vast range of international students and is one of Scotland's most international universities, so there are plenty of opportunities to meet people from different backgrounds. Scotland's national performance centre for sport, Oriam, is also based at the Heriot-Watt University's Edinburgh campus, and with a vast variety of clubs and societies in the university, you can be sure you'll always have something to do!