Olivia Emery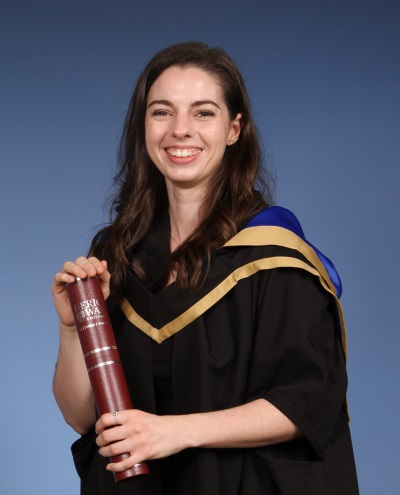 Olivia graduated in December 2019 with an MSc Commercial Management and Quantity Surveying and received The AECOM Award and The Thomas Gray Award for excellence in Quantity Surveying.
What did you do before starting your masters?
I worked as a civil engineer for a contracting company after completing my undergraduate degree in civil engineering.
What attracted you to study the MSc Commercial Management and Quantity Surveying programme at Heriot-Watt University?
I was hoping to change career in order to become a quantity surveyor. I knew that in order to become a chartered quantity surveyor in the future I would need to complete a Royal Institution of Chartered Surveyors (RICS) accredited degree such as this, and I felt this programme would provide me with the skills required to succeed.
Why did you decide to study at our Edinburgh campus over other universities offering similar programmes?
Several of my previous colleagues had studied construction degrees at Heriot-Watt University and highly recommended the programmes Heriot-Watt had to offer. Therefore, I made my decision based on Heriot-Watt's great reputation for construction programmes and the convenient location of the campus attracted me to study at the Edinburgh campus.
What impact has the MSc degree programme had on you and your career?
Completing my MSc at Heriot-Watt has allowed me to change career and become a quantity surveyor as I had hoped. I am now working towards becoming a chartered surveyor.
Find out more about our postgraduate degrees in Construction Management and Surveying.