Elysia Goh
1st year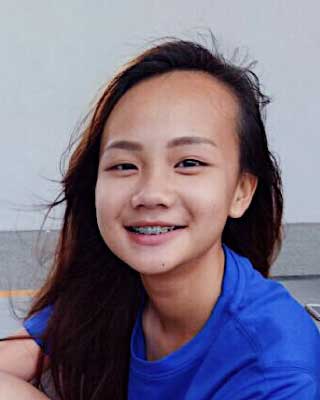 What appealed to you the most about Heriot-Watt University?
The environment here is calm and peaceful. I also liked the study facilities. And of course, the lake!
How has the Youth Transformation Programme made you a better student and a person?
The programme has definitely taught me how to work and interact with people, as I was an introvert. Through the programme, I also learned how to set my goals and work my way towards it.
What degree are you hoping to progress to after your Foundation programme, and what are your hopes for your future?
For now, it would be the MA (Hons) Business and Finance. However, I may reconsider during my final semester. My main aim at the moment is to graduate with first class honours at the end of my degree programme.
What tips would you give to a student thinking of studying at Heriot-Watt?
They should be prepared to study smart and independently. Also, join the right crowd and you'll never go wrong.
P.s. get a thick jacket before enrolling because the lecture rooms are freezing!