Hew Wai Yee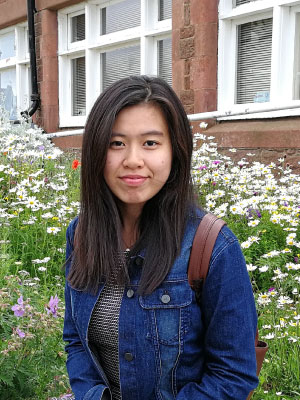 Year graduated: 2017
Current profession: Actuary, Sun Life Malaysia Assurance
What appealed to you most about studying at Heriot-Watt?
During an education fair, the photo of Heriot-Watt University Malaysia's building on their booth caught my sight and I found out more about this amazing university through additional research. I decided to pursue my degree studies in this beautiful environment with the main reason being that its Actuarial Science course are one of the top among UK Universities, providing full exemptions on professional IFoA papers.
Did your experience here live up to your expectations?
Definitely! I had three years of wonderful experience at this university. Heriot-Watt gave me the opportunity to explore my final year at the Edinburgh campus through the Go-Global inter-campus transfer programme. I made new friends at both campuses. The University prepared me with the necessary skillset through its extensive programme. I pretty enjoyed my undergraduate studies as lecturers are friendly and provide enough guidance for my courses. I became more competent while studying at Heriot-Watt.
What aspect of studying at Heriot-Watt has really made a difference to you?
Heriot-Watt's international nature, with campuses located in UK, Dubai and Malaysia. I felt that this made the University more recognisable worldwide. The quality of the degree is maintained as degree courses are regularly reviewed by external boards from the Institute and Faculty of Actuaries.
Has your degree helped you prepare for your chosen career?
My degree course has prepared me to develop a useful skillset and leadership skills that is mandatory to be successful in the future. I felt my degree have constantly prepared me for my future career.
What advice would you give to a prospective student considering embarking on their studies at Heriot-Watt?
Heriot-Watt University Malaysia (HWUM) is located in Putrajaya, and has a beautiful lakeside view. There are variety of societies and activities that you can participate in while enjoying your study here. It is recognised internationally and statistically have a great graduate employment rate. You would definitely will be happy being a member of HWUM!