MSc Strategic Project Management
The course
Programme code

KPT/JPS (R/345/7/0508) (MQA/FA4163) 03/24

Delivery type

Full-time/Part-time

Duration

1 year/2 years

Intake date

September, January

Location

Malaysia
By developing knowledge and skills in both business strategy and project management, our graduates are unique, valuable and attractive to all types of organisations and industry sectors.
Overview
MSc in Strategic Project Management is designed with industry in mind. Our course aims to offer practitioners in project management with an advanced level set of courses culminated by a final research-based dissertation that combines strategy with project management.
Our mission is to equip graduates with the best available tools, techniques and expertise to further and strengthen the practice of strategic project management across all industries.
Our unique combination should equip you with the necessary concepts, tools and techniques to enhance your project management skills based on up-to-date theory, best practice standards and methodologies.
The strategic management component of our the degree will help you to develop an additional skill which is essential for senior managers; the ability to to formulate strategy and then implement it through a strategic project management vehicle that comprises portfolios, programmes and projects.
Throughout our degree programme, the industry-relevant courses aim to stimulate your understanding, critical thinking and develop experience of enterprise-wide applications of strategic project management.
Teaching and assessment
Our students experience a stimulating teaching environment which blends conventional lectures and tutorials with online material in our Virtual Learning Environment. Programmes are regularly reviewed by research-active staff in Edinburgh, Dubai and Malaysia to ensure that the learning material is relevant and current.
Assessment is through a balance of examinations, coursework and a dissertation.
Accreditation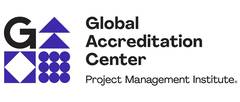 Aligned to PMI's Body of Knowledge, the programme is accredited by PMI's Global Accreditation Centre, which applies to all three of the University's global campuses. The accreditation would mean that graduates of the programme are exempted from 40 hours of training required for one to take up their PMP certification.
The mission of our programme is to equip graduates with the best available tools, techniques and expertise to further and strengthen the practice of strategic project management across all industries.
Course content
Core Courses
Strategic Project Management
Leadership
Business Models: Themes and Issues
Strategic Change
Project Management
Research Philosophy and Practice
Quality Management and Engineering
Leadership and Organisational Performance Dissertation
Optional course
Optional courses:
Systems Thinking and Analysis.
Students then complete their MSc Dissertation between May and August.
Strategic Project Management
Evaluating project success through strategic alignment and developing knowledge to translate and implement business strategy through portfolio management, programme management and projects.
Business Models
By exploring the major themes and issues in the development of business models, an understanding of the application of business models and their role in modern strategic thinking is gained. Topics covered include business models, value propositions, quality/value arguments.
Leadership
Understand the role of leadership in business, and specifically in commercial projects. Examines the linkages between effective and appropriate leadership and organisational strategy.
Strategic Change
Looking at organisational change from a strategic perspective, this course differentiates between the concepts and models of change management and consider their application to a variety of situations and environments.
Project Management
Examines monitoring and controlling projects. Develops competence in use of quantitative and qualitative project planning and control tools and techniques.
Quality Management and Engineering
Provides in-depth understanding of the principles, concepts, tools and techniques of quality management, quality engineering and continuous improvement together with awareness of how in practice these could be integrated to design and deliver an integrated continuous improvement programme. The module also aims to introduce students how to statistically plan, design and execute industrial experiments for process understanding and improvement in both manufacturing and service environments.
Research Philosophy and Practice
Provides an understanding of the social science research process, as well as theory and approaches to research. Develops practical skills (i.e. quantitative and qualitative techniques) in data analysis to transform the raw data into information that guides marketing management valuations.
*Information correct at time of publication and may be subject to change
Career
The programme is excellent preparation for those looking for roles that have strategic focus and defined end goals.
Our Strategic Project Management graduates have gone on to successful careers within project management roles across a variety of organisations including management consultancies; energy, construction and engineering firms; financial and banking sector firms; manufacturing and service sectors firms.
Organisations employing Heriot-Watt MSc Strategic Project Management graduates include The United Nations, Turner & Townsend, the Scottish Government and NHS Scotland.
Entry requirements
A relevant first or second class Honours degree or a degree qualification, or an equivalent qualification recognised by the Malaysian Government, acceptable to the University.
English language requirements
If English is not your first language, then evidence of proficiency equivalent to IELTS 6.5 is required.
If you do not have IELTS 6.5, we offer a Pre-Sessional English Programme (PSEP) prior to commencing your studies.