Dr Tom Farrington
Assistant Professor
Tom Farrington is an Assistant Professor at Edinburgh Business School in Heriot-Watt University's School of Social Sciences, and an active member of both the Centre for Research on Employment, Work and the ProfessionS (CREWS) and the Doctoral Research Centre.
He is currently looking into the working lives of musicians, and entrepreneurial learning through start-up funding competitions. He has published work on cultural heritage and tourism, focussing on issues such as authenticity and social responsibility, with expertise in critical, cultural, and literary theory. His work has most recently appeared in the Journal of Marketing Management, the International Journal of Contemporary Hospitality Management, and Tourism Management.
Tom is part of the Doctoral Research Centre, engaged in UG, Master's, and PhD supervision, and has taught on Management in a Global Context, Business Research Methods, Management Theories in Practice, HRM, and Scottish Studies courses at Heriot-Watt University. He is global course coordinator for Business Research Methods and undergraduate Management Dissertations. Tom is currently supervising PhDs on resistance to change, the identity work of lawyers, reducing medication errors, and management fads.
Tom is also Co-Chair of the Athena Swan Self-Assessment Team (with Dr Monica Tamariz), a member of the University's Athena Swan Strategy Committee, and serves as a HW Senator from August 2020-July 2023. Tom is a Fellow of the Higher Education Academy and a Fellow of the Royal Society of Arts.
Areas of interest
Critical Management Studies, Business Ethics, CSR, Sustainability, Authenticity, Tourism, Critical Theory, Literary Theory.
Qualifications
2015: PhD in English Literature from School of Literatures, Languages, and Cultures (p/t)
The University of Edinburgh, Edinburgh, UK
Thesis title: 'Breaking and Entering': Sherman Alexie's urban Indian literature
2005: MSc in Creative Writing from School of Literatures, Languages, and Cultures
The University of Edinburgh, Edinburgh, UK
2004: MA (Hons) English Literature (2:1)
The University of Edinburgh, Edinburgh, UK
Background
After completing his Master's degree, Tom taught at South East European University in Tetovo before returning to the University of Edinburgh, where he received his doctorate. At Edinburgh, Tom was a Literature Tutor and Co-Director of the Scottish Universities' International Summer School, a Postgraduate Researcher for the Student and Academic Services Group, and a Postgraduate reader for the James Tait Black Prize. Tom worked at Heriot-Watt University as an Academic Support Worker before taking on the role of Post-Doctoral Research Associate in Management and Organisation at HWU.
Tom volunteers as Chair of the Board of Trustees of LeithLate, a multi-arts charity (SC049909) responsible for various public art projects, panel talks, and tours in Leith, alongside the annual LeithLate Festival.
"My teaching and research go hand-in-hand. My teaching is informed by insights and stories from research in the field, while my research finds creative approaches in my teaching around research methods and management theory."
Tom Farrington
Projects/Research showcase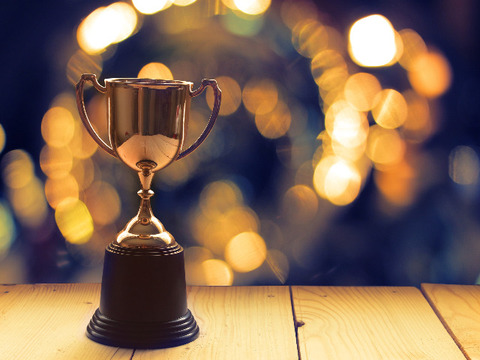 AWARDS
Fellow of the Higher Education Academy
Fellow of the Royal Society of Arts
Recipient of Heriot-Watt University's Global Values Award