Professor Paul Hopkinson
Associate Head of Edinburgh Business School and School of Social Sciences| Head of Marketing and Academic Lead (HW Online)
Ph.D. PGCHE, BA (Hons), MCIM, FHEA, FAMS
Professor Hopkinson is Associate Head of Edinburgh Business School and the School of Social Sciences at Heriot-Watt University, Dubai and Academic Lead for Heriot-Watt Online and the Head of Subject for Marketing. In addition, he is a member of the University Court and Senate. Professor Hopkinson's research leads the University's Masters programmes in International Marketing with Digital Marketing and Digital Leadership. He is a Member of Chartered Institute of Marketing (CIM), a Member of the Marketing Society, a Fellow of the Higher Education Academy (FHEA) and a Fellow of the Academy of Marketing Science (FAMS)
As University's Academic Lead for Heriot-Watt Online, he is managing the development of several new online programmes as well as working with the academic community across the University the help a pioneering vision for the future of education.
Areas of interest
Marketing, Strategic Marketing, Social Media Marketing, Digital Marketing Analytics, Marketing Channel Management, Relationship Marketing, Customer Relationship Marketing, Digital Transformation
Qualifications
2019: Postgraduate Diploma in Digital Business Emeritus Institute of Management (in Association with MIT Sloan School of Management and Columbia Business School). April 2019
2011: Prince of Wales' Business and Sustainability Programme (Executive Education)University of Cambridge
2009: Postgraduate Certificate in Higher Education (PGCHE)University of Gloucestershire. June 2009
2005: Doctor of Philosophy (PhD) in Marketing, with a focus on the determinants of quality in the management of financial services channel relationships. The Business School, University of Gloucestershire. December 2005.
1998: Bachelor of Arts, BA (1st Class) Honours Business Studies with Financial Services Cheltenham and Gloucester College of Higher Education. July 1997
Background
A Professor in Marketing, Dr Hopkinson specialises in relationship marketing, digital business transformation and digital marketing. His research interest focus mainly on the management of customer and channel relationships has published several recent papers on the role of AI in customer relationship management.
Professor Hopkinson joined Heriot-Watt University in August 2013. He was previously at the University of Gloucestershire where he completed his PhD and held several leadership roles, including undergraduate Director of Studies (Marketing) and MBA Programme Director.
Prior to embarking on his academic career, he held various commercial roles (Marketing, Marketing Research, Product Management and Procurement) in the Aerospace and Telecommunications sectors and ran an engineering distribution business. He has undertaken training and consultancy work for a variety of clients, including DB Schenker, Government of Dubai Media Office, Routes to Market Association (Via International), ADNATCO, Krone (UK) Technique Ltd (now CommScope)..
Professor Hopkinson is an experienced doctoral supervisor and examiner, with students based in the UK, Germany, France, Switzerland and Dubai working in areas of social media and customer engagement, buyer-seller and salesperson-customer relationships, artificial intelligence and marketing.
Projects/Research showcase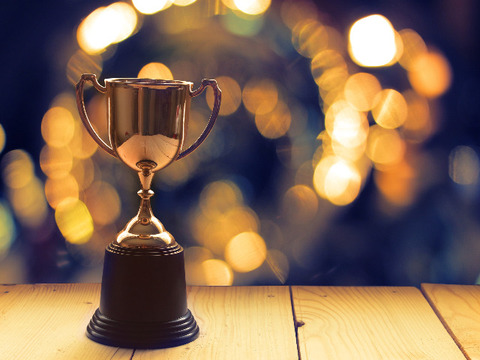 AWARDS
August 2020, Member of the Marketing Society
Mar 2010, Fellow of the Higher Education Academy
Higher Education Academy
Jul 2006, Member of the Institute of Marketing (MCIM)
CIM | The Chartered Institute of Marketing
Dec 1998, Fellow of the Academy of Marketing Science
Academy of Marketing Science