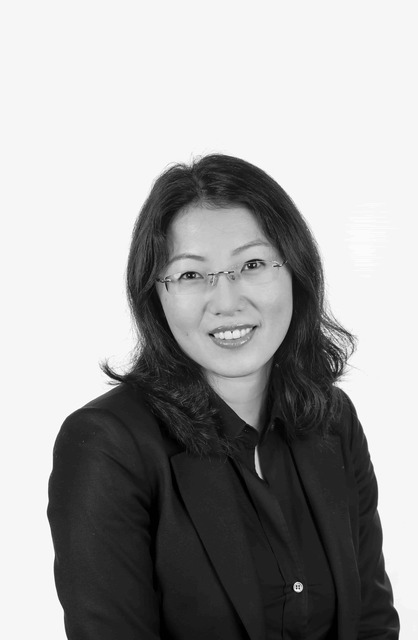 Professor Bing Xu
Professor in Finance
Bing's research focuses on banking and investment analytics by modelling the impact of uncertainty on banks'/firms' performance, their lending/investment and risk-taking behaviours. She is also passionate on scrutinizing the causes of sustainable finance gap, and the consequences of climate-related risks on firms' performances and access to finance. Another strand of Bing's research is around the design of multidimensional frameworks (e.g., DEA, multi-criteria decision-making analysis-based approaches) to evaluate energy strategies and prediction models. She also has works around modelling/forecasting oil prices and studying the dynamic impact of oil price shocks on the economy.
Prof Xu has worked on a portfolio of UKRI funded multidisciplinary projects on low carbon fuels, sustainable cold-chains, and circular chemical economy which are recognised as central to achieving net zero. Currently, Bing is working on several UKRI funded projects around business models, sustainable finance, performance analytics, social dynamics, and policy:

1. "UKRI Interdisciplinary Centre for Circular Chemical Economy" (EP/V011863/1) EPSRC, Theme 3 leader: Policy, Society and Finance.
2. "Digital Circular Electrochemical Economy" (EP/V042432/1), EPSRC, WP leader: Digital Business Models, Society and Policy.
3. "Zero-emission cold-chain building the road to sustainable cold-chain systems for food resilience" (EP/V042548/1), EPSRC.
4. "GREEN ICEs" (EP/T022701/1), EPSRC.
5. Sustainable Cold-Chain systems for food resilience, UKERC.
Areas of interest
Finance
Investment
Sustainable Finance
Circular Economy
Waste
Energy Economics
MCDA
DEA
performance evaluation
stakeholder engagement
social dynamics
low carbon fuels
Qualifications
2001 – 2005 MA (1st Class Honours) Business Studies and Accounting, University of Edinburgh, UK
2005 – 2009 PhD in Management, University of Edinburgh, UK
Background
EXTERNAL ROLES
Honorary Professor of Finance, The School of Public Finance and Administration, Tianjin University of Finance and Economics, China, Dec 2021 – Present.
University of Stirling BA(Hons) Economics External Examiner, Sep 2019 – Aug 2023.
Energy Economics Working Group Chair, Chinese Economics Associations (CEA) UK/Europe, Jun 2019 – Present.
Board of Director, CEA (UK), Dec 2020 – Present.
Vice-president, CEA (UK/Europe), Dec 2021 – Nov 2021.
Board of Director, Roundtable on Sustainable Biomaterials (RSB), Jun 2019 – Jun 2021.
AWARDS
2022 People Awards shortlisted for Societal Engagement Award.
2021 Principal Research Impact and Engagement Awards (PRIME) shortlisted for Pioneer Award and Community Award.
BA 2119: Future of Fuels Challenge, Runner-up. "Production of negative emission jet fuel via carbon capture and waste wood aggregates"
Projects/Research showcase