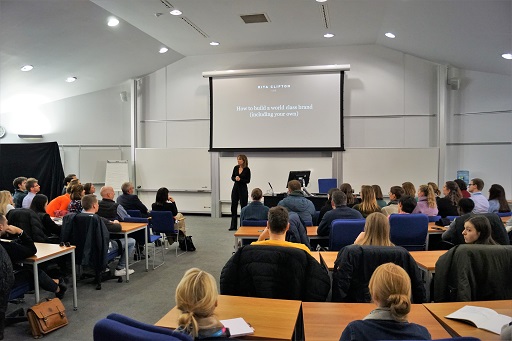 Edinburgh Business School Presents
This lecture series is aimed at all Business school students, from undergraduate to PhD. Launched in 2019, we featured industry leaders from across industry, the series was so successful we have made it a permanent feature of the academic calendar.
Semester 1 2019 - Presenter List
25/9/2019 - Liz McAreavey, CEO at Edinburgh Chamber of Commerce
4/10/2019 - The Bank of Japan - Japan and the Global Economy
9/10/2019 - Benny Higgins
16/10/2019 - Bruce Wilson; Natural Capital
25/10/2019 - David McMillan, CEO Esure Group
30/10/2029 -Graham Hartop, CEO Hampden & Co (Bankers)
6/11/2019 -The Business Incubator
13/11/2019- Simon Lewis, CEO of Association for Financial Markets in Europe (AFME)
20/11/2019 - Female Entrepreneurs: Stripe Communications, Eco Larder, Doggy Day Care
27/11/2019 - Myles Stephenson CEO Modulr
4/12/ 2019 - Dominic Frisby
"Deborah Gilsham spoke about responsible capitalism and posed the question, who is ultimately responsible? I found this interesting and engaging, she focused on the importance of diversity and investor stewardship which can enhance corporate culture. It was great!"
Student attendee ,
International Business Management MSc
Edinburgh Business School Presents 2019