Suzanne Chinner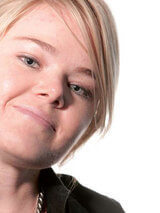 Why did you decide to study at Heriot-Watt University?
Heriot-Watt has an excellent reputation in the building industry and the Dubai Campus made it possible for me to combine world class working experience with world class education.
What do you enjoy most about the programme?
The programme is very relevant to what I experience everyday in the industry, so it complements both my work and studies.
What will being a graduate of Heriot-Watt University do for your future?
Heriot-Watt has set the standard which has become the benchmark for others to follow.
What's been the highlight of your time here so far?
Starting out as a group of students from different countries, cultures and industries and finishing off as graduates, colleagues and friends.
Describe Heriot-Watt University in four words:
Gateway to great success!