Shravanti Shankar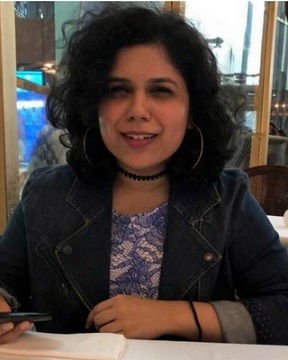 Why did you decide to study at Heriot-Watt University?
I found the BSc (Hons) Psychology programme to be a good fit for me because of the way the course was structured, ensuring that I'd be studying core theories in experimental and clinical psychology. This would allow me to obtain a more holistic understanding of the various intricacies of the subject, letting me make a more informed decision on the area of specialty I would go on to focus on in my graduate studies.
What do you enjoy most about your programme?
Apart from the varied lectures on a variety of interesting topics (ranging from cognition to biopsychology), I also enjoyed events such as the annual IPCD (where students get to learn more from qualified academics and clinicians), talks organised by the University's Psychology Society, group debates and the inclusion of statistics modules (immensely helpful whilst in the programme and after graduation!).
What will being a graduate of Heriot-Watt University do for your future?
The knowledge and skill sets (analysis, critical thinking, scientific writing) I picked up from my classes and the guidance provided by my professors helped immensely in my further studies and internships - they're certainly valuable!
What's been the highlight of your time here so far?
Being introduced to new concepts and areas of psychology I wasn't aware of before, being able to talk to the professors about exciting research and discuss it with them was also immensely fun. You also get an opportunity to meet and work with other interesting, motivated people.
Describe Heriot-Watt University in four words
Dedicated professors nurture potential!