Radhika Kumar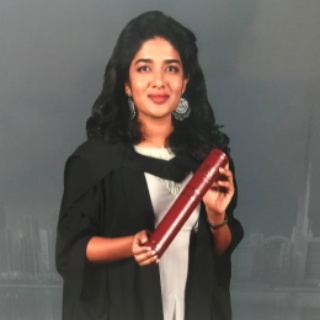 Why did you decide to study at Heriot-Watt University?
My decision to study architecture at Heriot-Watt University was backed by its international reputation as a pioneer in education and research that are informed by global standards. The programme's focus is on bridging the gap between education and the working industry while adhering to the criteria set by RIBA, which promised the expertise and competence that would help me achieve my goals.
What did you enjoy most about your programme?
The flexibility and freedom to pursue my own design interests, aided by the ceaseless support and guidance of our tutors.
What will being a graduate of Heriot-Watt University do for your future?
Through the course of the program, I was able to hone my skills and develop into a resilient leader and a team player. Being a graduate of Heriot Watt University has laid down the framework to further my career aspirations and given me the opportunity to study at postgraduate level to achieve RIBA Part 2.
What was the highlight of your time at Heriot-Watt?
Being part of an international community and the opportunities that the University offered to widen my network and create a multifaceted experience.
Describe Heriot-Watt University in four words
Expertise. Diverse. Community. Opportunity.